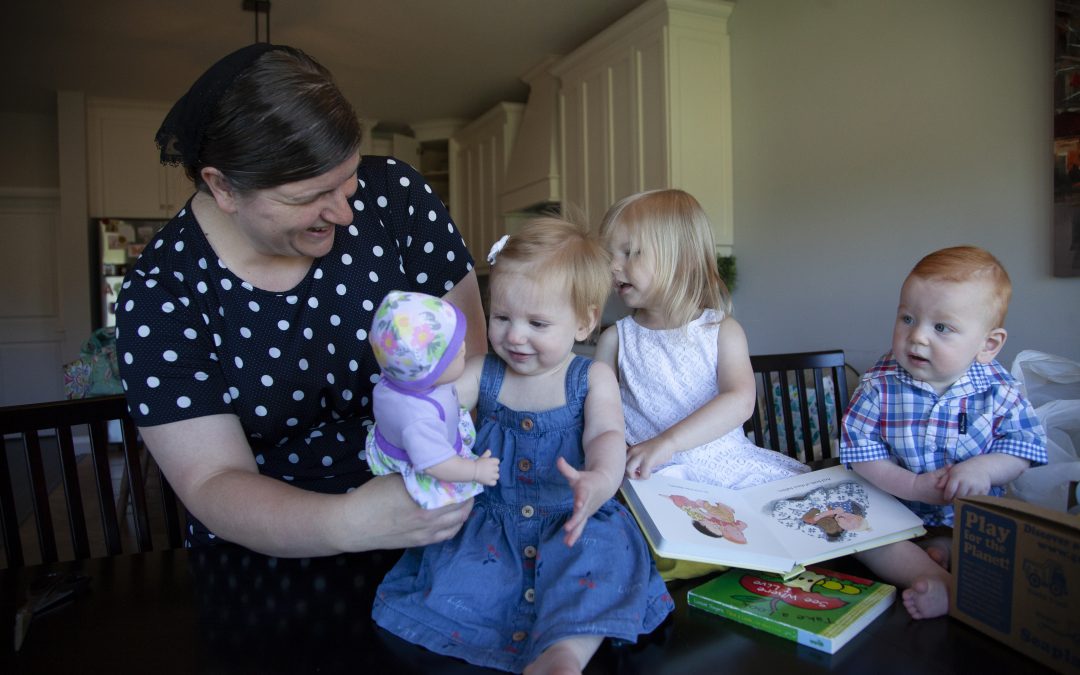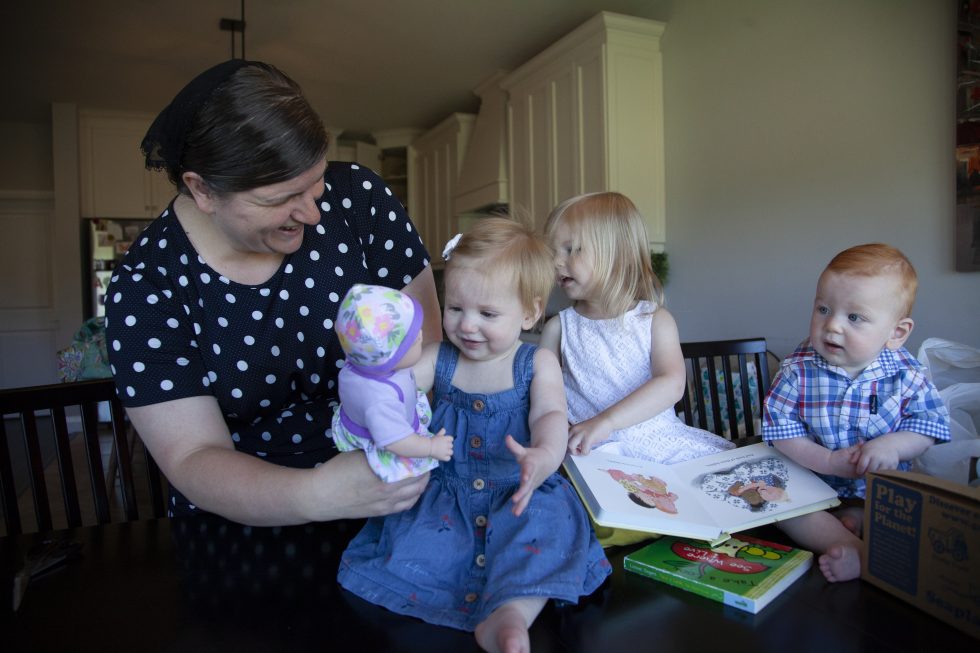 "You have turned for me my mourning into dancing;
You have put off my sackcloth and clothed me with gladness,
To the end that my glory may sing praise to You
and not be silent.
O Lord, my God,
I will give thanks to You forever."
Psalm 30: 11, 12 NKJV

Grief.
Joy.

This year promised to be full of joy and hope. I planned to celebrate surviving a year
of twin + toddler mom life and return to singing with Oasis Chorale. I anticipated
connecting with my colleagues and friends throughout tour. I anticipated being
stretched musically, intellectually, emotionally, and spiritually. I anticipated
returning home musically.

Then COVID-19. Lockdown. Nothing was certain other than that I needed to do the
next thing. Change another diaper. Make another meal. Do more dishes. Fold more
laundry. All without the normal social reprieves that helped to keep me afloat
emotionally. I felt overwhelmed by grief from plans cancelled, music unsung,
friends unseen.

That is where God met me. He reminded me of His faithfulness. I found
companionship in the Psalms, connection through the gift of technology, and
comfort at my keyboard, singing songs of lament, hope, and joy. I found an outlet in
sharing these worship times online with a group of close friends. I learned new
things about my personality and what I need most in life. I rediscovered the gift of
solitude. I remembered that I have much to be grateful for. So I sang. Some days,
all that I could muster was lament and grief with a shimmer of hope. "Come, Ye
Disconsolate." "Be Still My Soul." "Be Still and Know." Other days I sang with defiant
joy. "J-O-Y." (With Aria!) "The Joy of the Lord is my Strength." "Joy Is Like the Rain."
And some days, the mourning was truly turned to dancing.

I celebrated a year of twin + toddler mom life in June. Now I soak in the beauty of
Lake Huron when I get the chance. I celebrate playgrounds being opened to the
public. I appreciate anew the chance to eat food that I didn't have to prepare. I revel
in the gift of spending time face to face with friends. I hope for the Canada/US
border to open to non-essential travel so I can see family and friends again. I
continue to sing when and where I can, and I dream of the day when we will again
be able to gather and make music as a group.

I leave you with an old hymn that has been my friend these past months:
"Great is Thy faithfulness," O God my Father;
There is no shadow of turning with Thee,
Thou changest not, Thy compassions they fail not,
As Thou hast been, Thou forever wilt be.
"Great is Thy faithfulness!
Great is Thy faithfulness!"
Morning by morning new mercies I see
All I have needed Thy hand hath provided
"Great is Thy faithfulness," Lord unto me!
Summer and winter and springtime and harvest,
Sun, moon, and stars in their courses above;
Join with all nature in manifold witness,
To Thy great faithfulness, mercy, and love.
Pardon for sin and a peace that endureth,
Thine own dear presence to cheer and to guide;
Strength for today, and bright hope for tomorrow Blessings all mine, with ten thousand besides