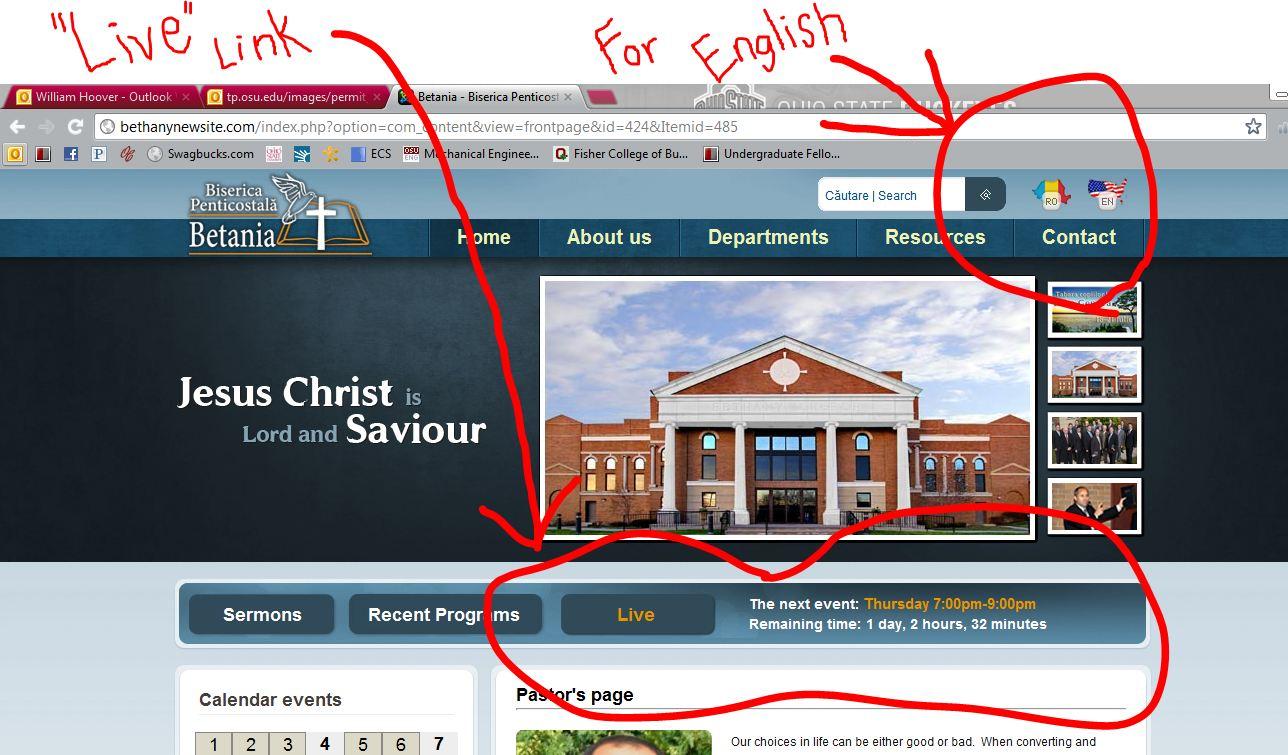 The Oasis Chorale will be streaming live on Friday evening from Bethany Romanian Pentacostal Church in the greater Chicago metro area. To access the live feed, go to www.bethany.cc. In the upper right hand corner of the page there is an English option (it has a flag next to it). Then click the "live" button on the front page, and choose the appropriate option for you. I've included a screen shot for your convenience.
The service will begin at 7:00 Central time, with 20-30 minutes of singing & prayer, and then Oasis will begin their portion of the evening around 7:30 (+/-10 mins).
You may also feel free to distribute this information to anyone who wants it.
J.E.