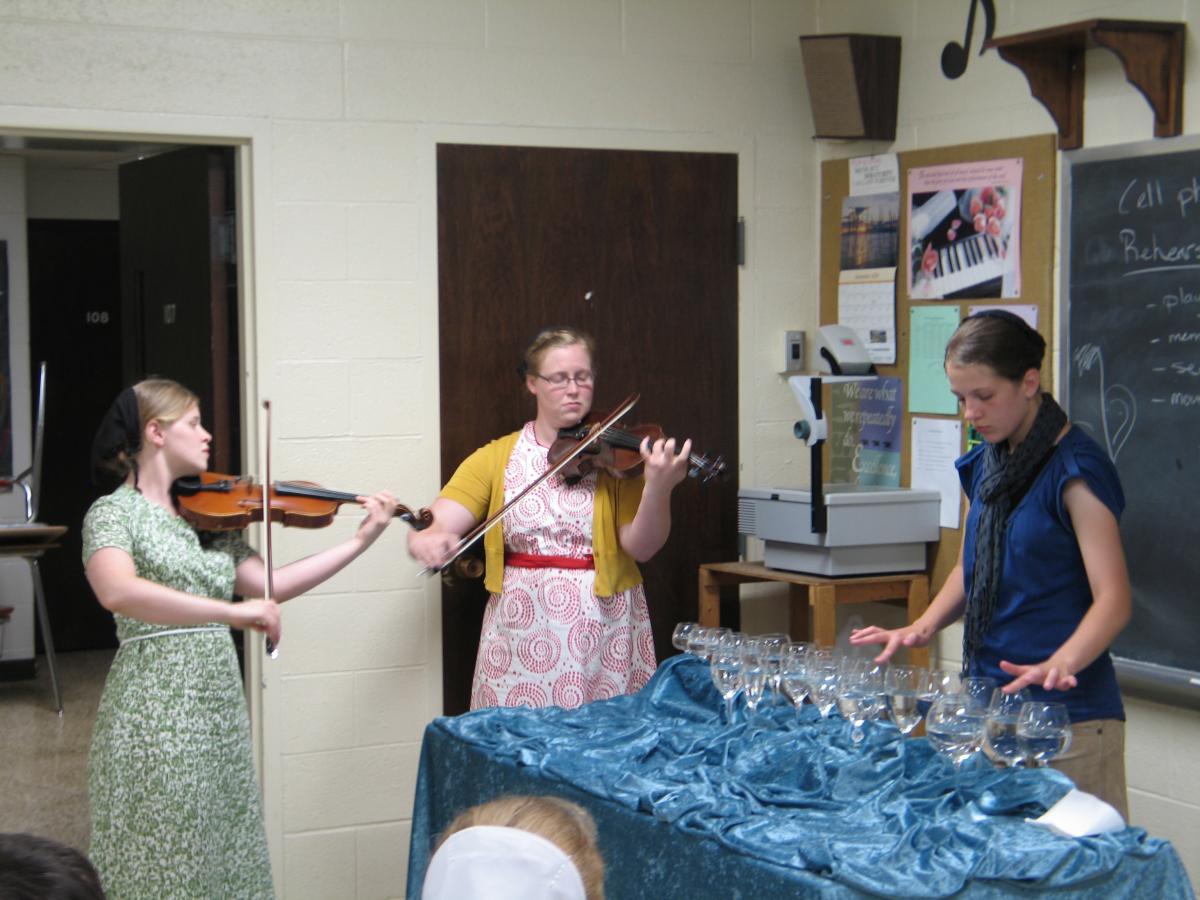 From choral warm ups and back rubs in the morning to volleyball in the evening was the first day of rehearsal, and it was good. We are met at Faith Mennonite High School for these 2 1/2 days of bringing our 32 voices together in preparation for the next two weeks of concerts. We are sometimes pleasantly surprised and sometimes otherwise surprised by what we produce.
The highlight of our second day came after our evening text study. Anna King played some hymns for us on 21 crystal goblets. We soaked up every minute of it.
We are enjoying excellent meals; one choir member suggest they're trying to fatten us up with all these choice desserts.
On this our third day we are attempting to put finishing touches on everything so as to be able to give the best we can give at our first concert this evening.