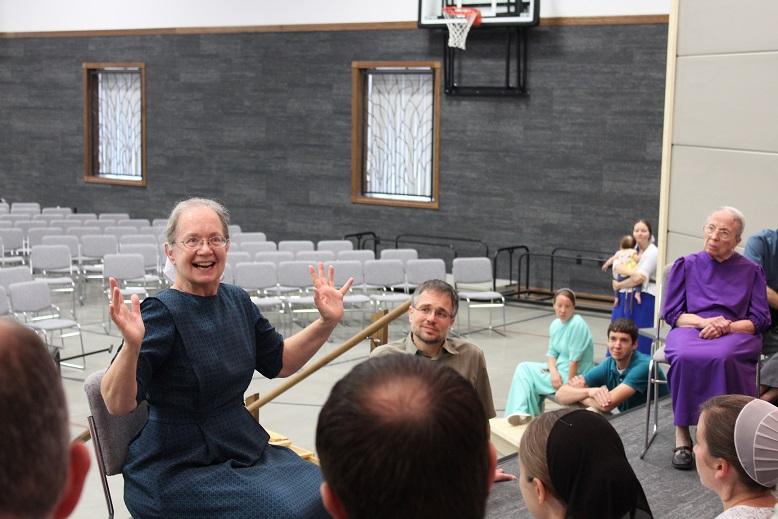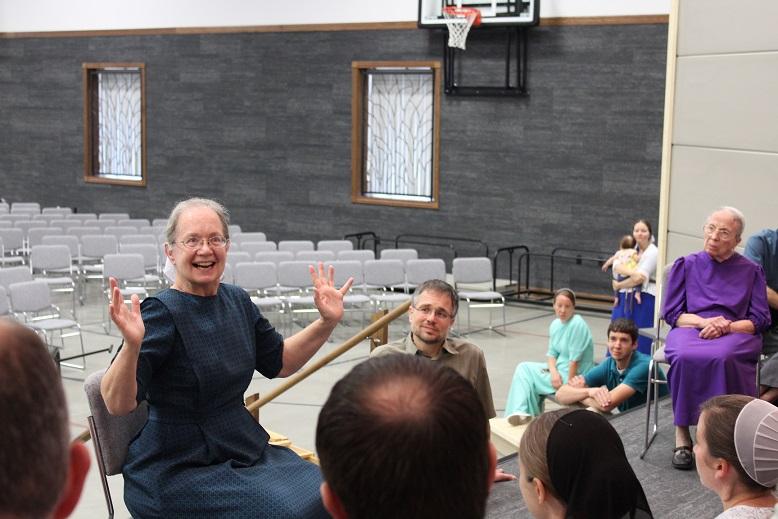 The schedule allowed us to sleep in Saturday morning! We then gathered at the Pleasantview Activity Center for lunch and rehearsal. Our new composition we sang this year by Douglas Byler, "The Spirit of the Lord" was commissioned in honor of Wendell's sister, Dr. Jana Nisly, and the clinic she founded and served at in El Salvador for 25 years. She (along with her mother) sat with us and talked about the clinic and answered questions. It was a deeply meaningful time for us.
After a couple hours of our own rehearsal, we were joined by Hutchinson area singers for our collaboration pieces. Clausen's "Prayer" was sung with an ensemble, and "Give to Our God" and "O Happy Day" were sung with children and other adults. It is so much fun to make music with others!
Concert went well with the collaboration pieces probably being the highlight for most people. The acoustic in the almost completed activity center was surprisingly strong, thanks in part to Nelson Martin's ingenious sound shells made from tables and 2×4's, and the crowd was our largest on tour. The singers retired happy and ready for one more day of singing.
Jason Martin
General Manager