On this day of rest the choir spent the morning worshiping at various locations throughout Lancaster County before gathering for lunch once more at Neffsville Mennonite Church which is beginning to feel like home, complete with amazing meals and (Oasis) family.
Approximately 550 appreciative fans, family and friends began arriving early in hopes of finding a good seat for our final 3:00 p.m. concert. It was a bittersweet presentation for the choir. Several choir members voiced disappointment at having just sung "Hark 10,000 Harps and Voices" for the final time, and that sentiment extends to other songs.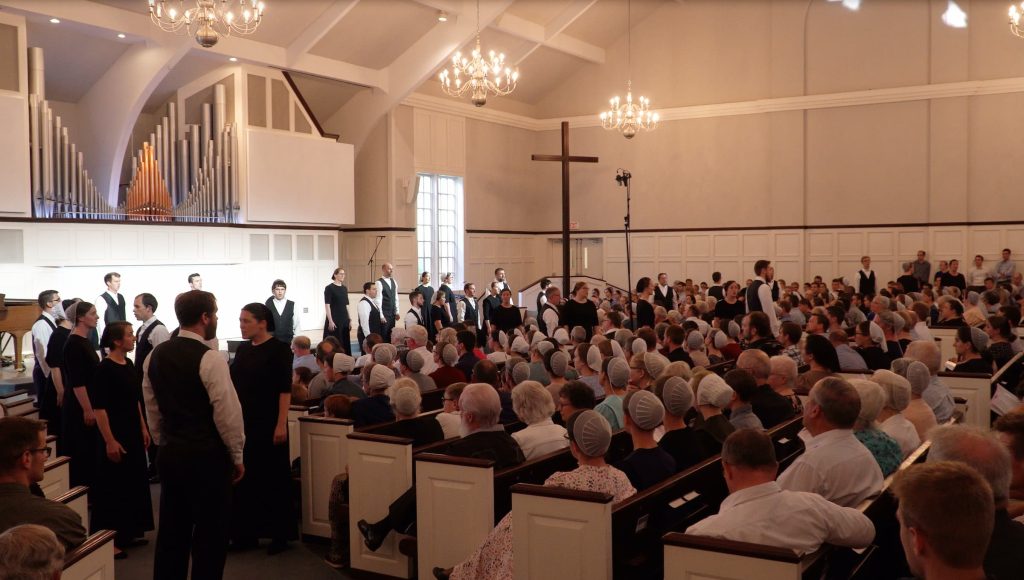 An audience member nearing 5 years of age expressed consternation as to why the choir exited the sanctuary so rapidly at intermission. Hopefully our solemn and measured return while singing "Veni Sancte Spiritus" was a consolation. When questioned at intermission by their choir member aunts, several other young attendees admitted they liked all the songs they had heard sung so far.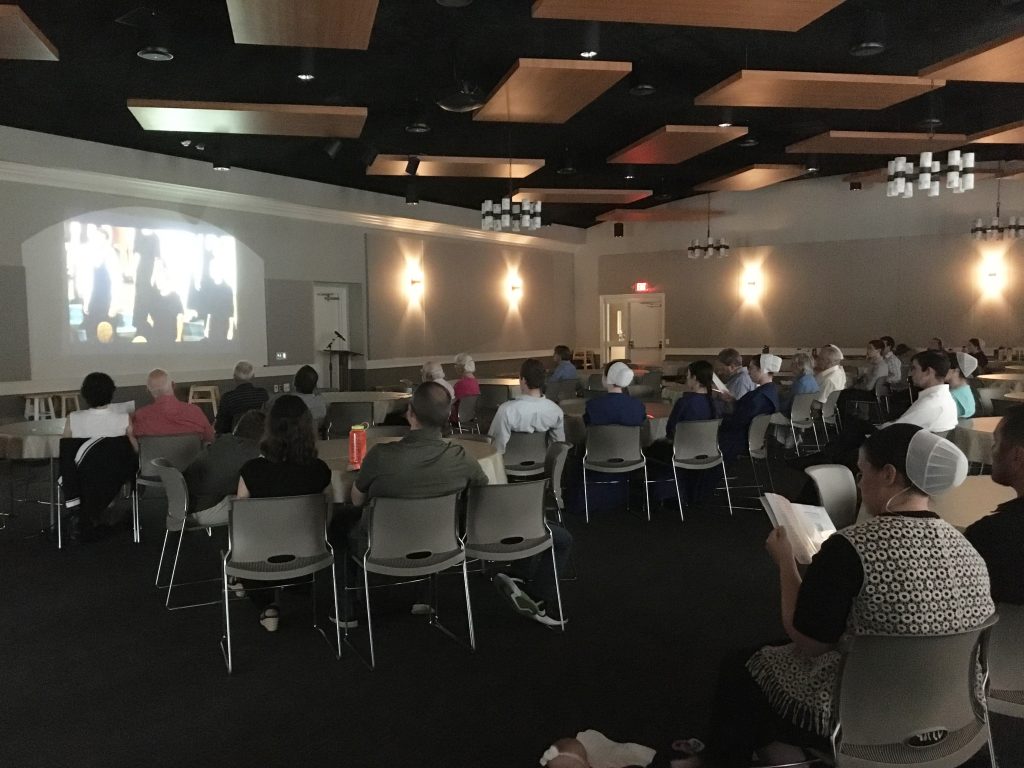 For our "after party" we were graciously hosted by charter members of Oasis, Dwight and Brenda Stoltzfoos. Dwight reminisced about the first Oasis Season 20 years ago.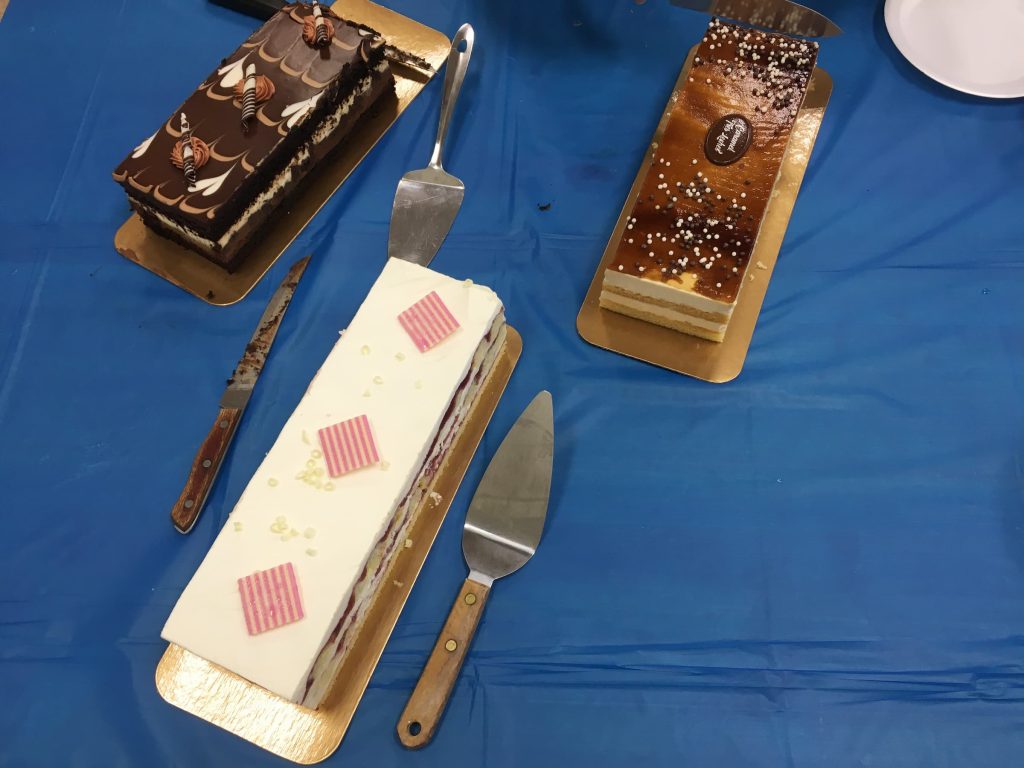 We recognized our fearless and uber organized leader, Hilary Martin, who is wrapping up her final hours as Oasis manager. We appreciate her attention to detail and willingness to make coffee runs during rehearsals.
It seemed a bit odd to be having an after party when most of us plan to reconvene tomorrow to record but some traditions should not be discarded.
Thanks for reading our blog posts, listening to our music, giving generously, caring for us as people, and attending our concerts. We couldn't do it without you!
Laura Conley
Alto 2