New Every Morning – Great Is Thy Faithfulness
Oasis Chorale is delighted to bring you another album of rich music. As believers, we love singing these profound texts, set to arresting music, for an engaged audience. When all this converges with the awareness of the Spirit of Jesus among us, it yields a deeply satisfying knowledge of the boundless goodness of God. So many gifts and graces! "'Tis mercy all, immense and free." Truly his compassions are new every morning.
We hope these songs bear compelling witness to the grace of God and call you to a deeper rest in his great faithfulness.

Get Individual Tracks
99
¢ each
Get The Complete Album
Physical CD or Digital Download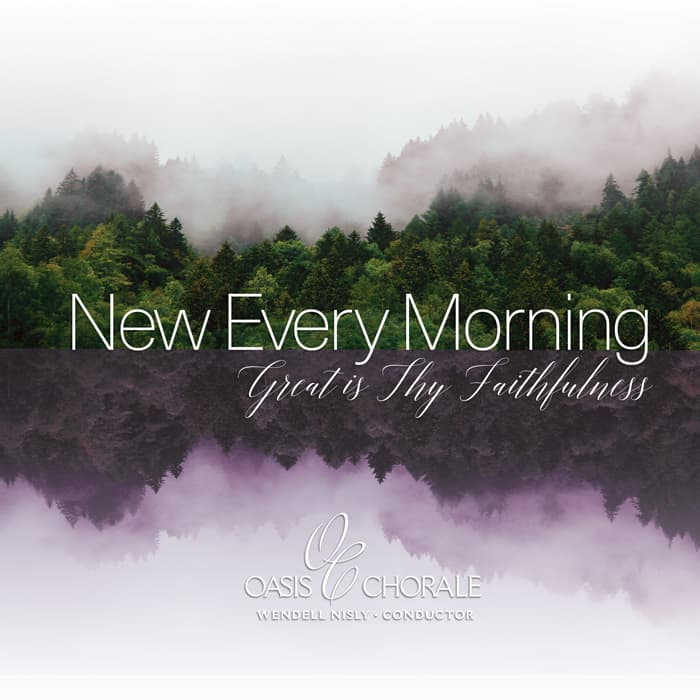 Physical CD
Ships by U.S. Mail.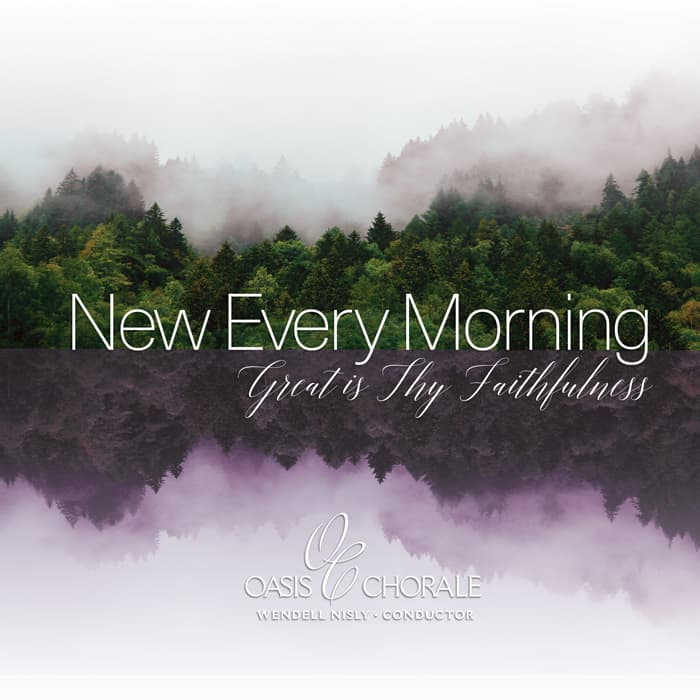 Digital Download
Available immediately.
Song List
Begin, My Soul, the Exalted Lay
O Sing Joyfully
Psalm 100 (Jauchzet dem Herrn)
O Thou, From Whom All Blessings Come
O Salutaris Hostia
And Can It Be
His Compassions Fail Not
Ukuthula
The Gift to be Simple
Hark Ten Thousand
Veni Sancte Spiritus
Breathe On Me Breath of God
I'm Gonna Sing Till the Spirit
Be Still, My Soul
We've Come a Long Way, Lord
We Shall Walk Through the Valley In Peace