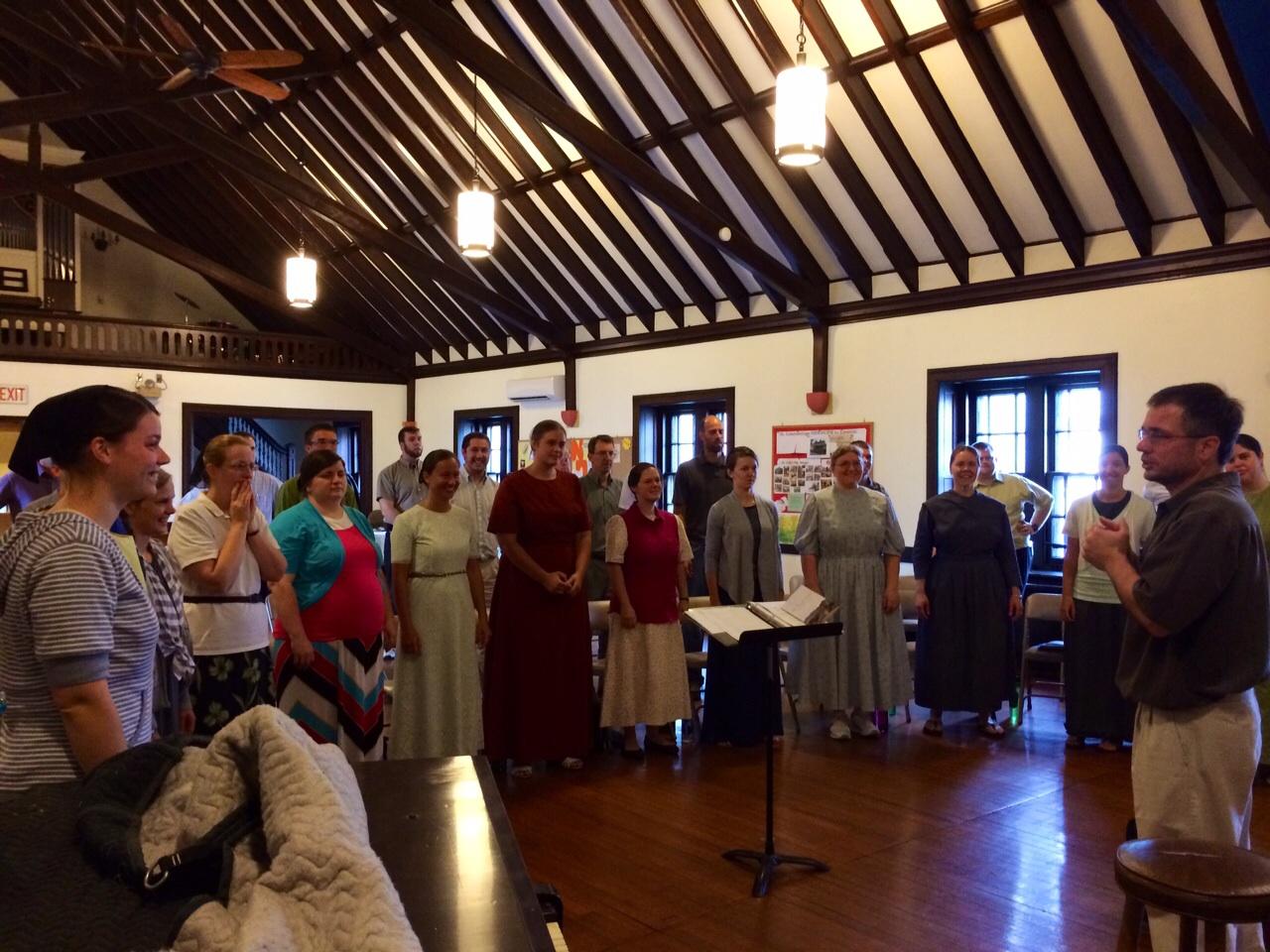 Hello Family, Friends, and Supporters of Oasis Chorale!
Can we say we're excited? Can you tell? After nearly two years of planning and budgeting for this choral tour, we have finally come together as a complete group and started implementing the plans. Our first day at rehearsal was blessed with renewed friendships, warm introductions and very gracious hosting by the staff at St. Luke's Episcopal Church in Lebanon.
We worked the entire repertoire and unified the sounds. Tonight we started studying the texts more intentionally. This set of songs has a variety of praises and promises, nearly everyone who attends and hears will encounter God through these messages.
Tomorrow we plan to record the Hymns project for Benchmark Press. Please take a moment to visit our donation page and share of your abundance for this project.
As always, this work is hard; the disciplined effort feeds the soul, convicts the heart and refreshes our spirits. Please continue to pray for us and the hearers in our audiences. Most of all that God would transcend the music and visit us all with His loving favor.
Joseph Ebersole