A day off. Space to breath. Space to sleep. An unhurried evening. Everything about it was really quite wonderful especially after a week of satisfying but intense work. The day was spent in Winston-Salem, NC. You might think that we stick together and all do the same thing on a day off, but actually we typically disintegrate into small groups and scatter throughout a city. I'm going to give you a small summary of things we did that I think you should consider if you ever visit this city.
My first stop for the day was Anchor Coffee Co. It was a five out of five star rating from me for atmosphere, good coffee, and plenty of space to sit and chill. Some OC groups found it to be an ideal spot to park for the forenoon and didn't go much farther. Bettina, one of my fellow coffee mates, suggested renting scooters to see what else Winston-Salem might have to offer, so after consuming our beverages, we did just that. It was a little pricy but also exhilarating to go spinning around town, and it was great for covering a larger area in a short amount of time. Other small groups found different coffee shops, and some found a disc golf course called The Crossing to occupy their time. I was told that these were all great experiences. I ended up at Courtside Cafe for lunch and ordered a gyro that ended up being about as perfect as a gyro can be and paid under $10 for a complete meal. I was impressed. After lunch, my group scootered back to the bus and enjoyed a leisurely ride to our next concert destination.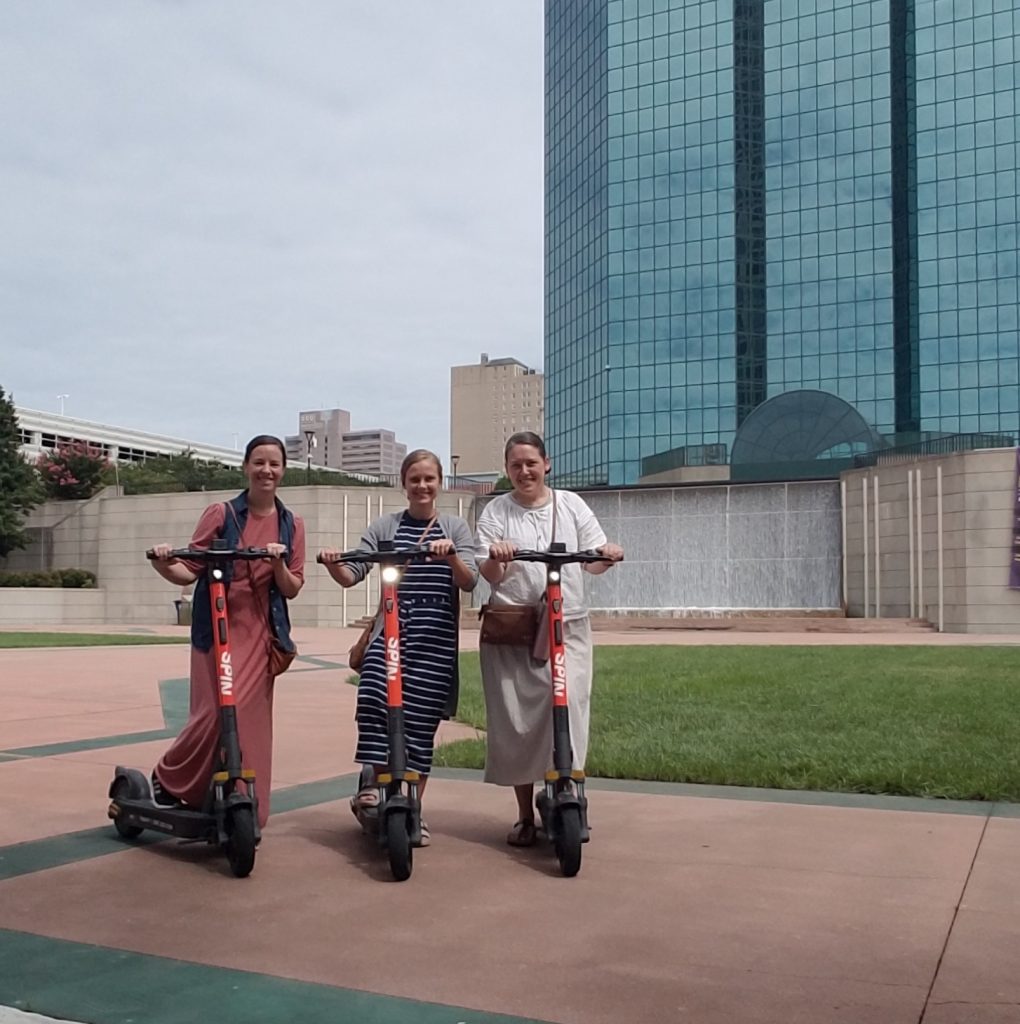 Bus rides are the best environment for conversations to ebb and flow and sometimes ripple through the choir. The question that took off today was "Are you the same person on Oasis as you are at home?" A strong percentage of the members admitted that Oasis allows their weird and quirky side to shine just a bit more brightly than it does at home. I like that; I like being part of that environment, and I like that I still have a week left to enjoy it.
Wendi Martin – Soprano 1