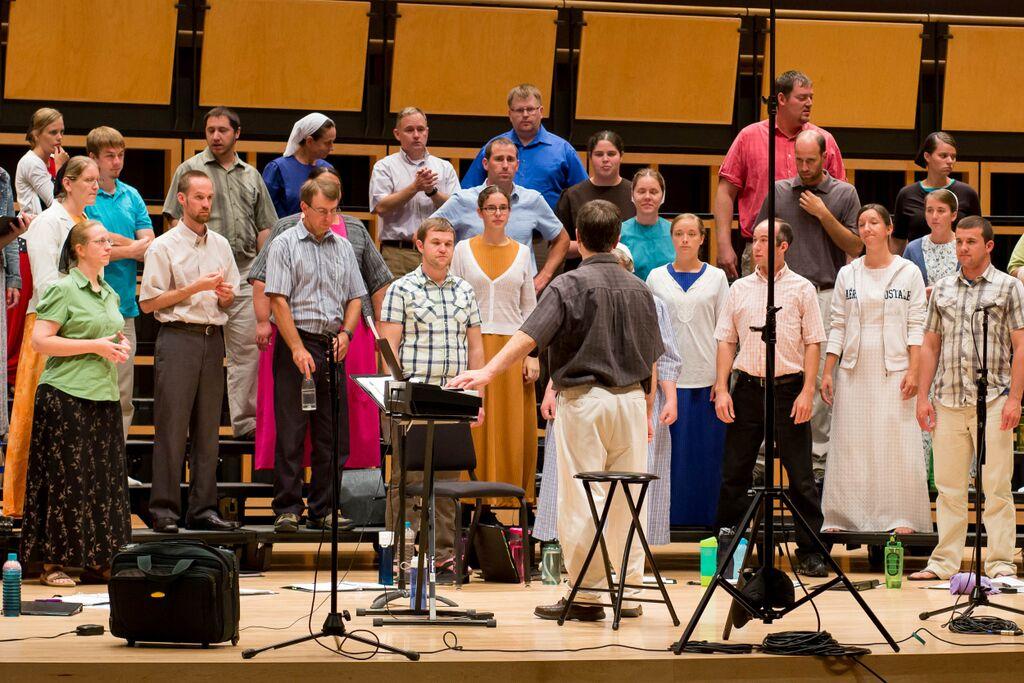 Today began with breakfast in the lobby of the hotel. Then we all jumped into our cars and drove to Goshen College. After a long warm up we began our first recording session in Sauder Concert Hall, enjoying the amazing acoustics and our recording engineer, Brad Zabelski.
We successfully recorded "Where He Leads Me, I Will Follow", "Healing River", "Shout for Joy", "Candle of the Lord", "Praise to the Lord", "Guide Me, O Thou Great Jehovah", "Soon Ah Will Be Done", "Whispering Hope", and "Hard Times Come Again No More". The remaining songs will be recorded tomorrow.
After a delicious dinner of carnitas with an abundance of avocados and homemade salsa, we were eager to enjoy each others' company in a more relaxed setting, so we headed out to a nearby park and spent several hours playing ultimate Frisbee and sitting and talking on the lawn. Because we are trying to keep our voices and bodies in good health, most of us retired early to the hotel to get a good night's sleep before our second recording session tomorrow. We are also anxiously awaiting our last two concerts in Indiana on Saturday and Sunday.
Deana Swanson
Alto
Photo Credit: Erin Martin