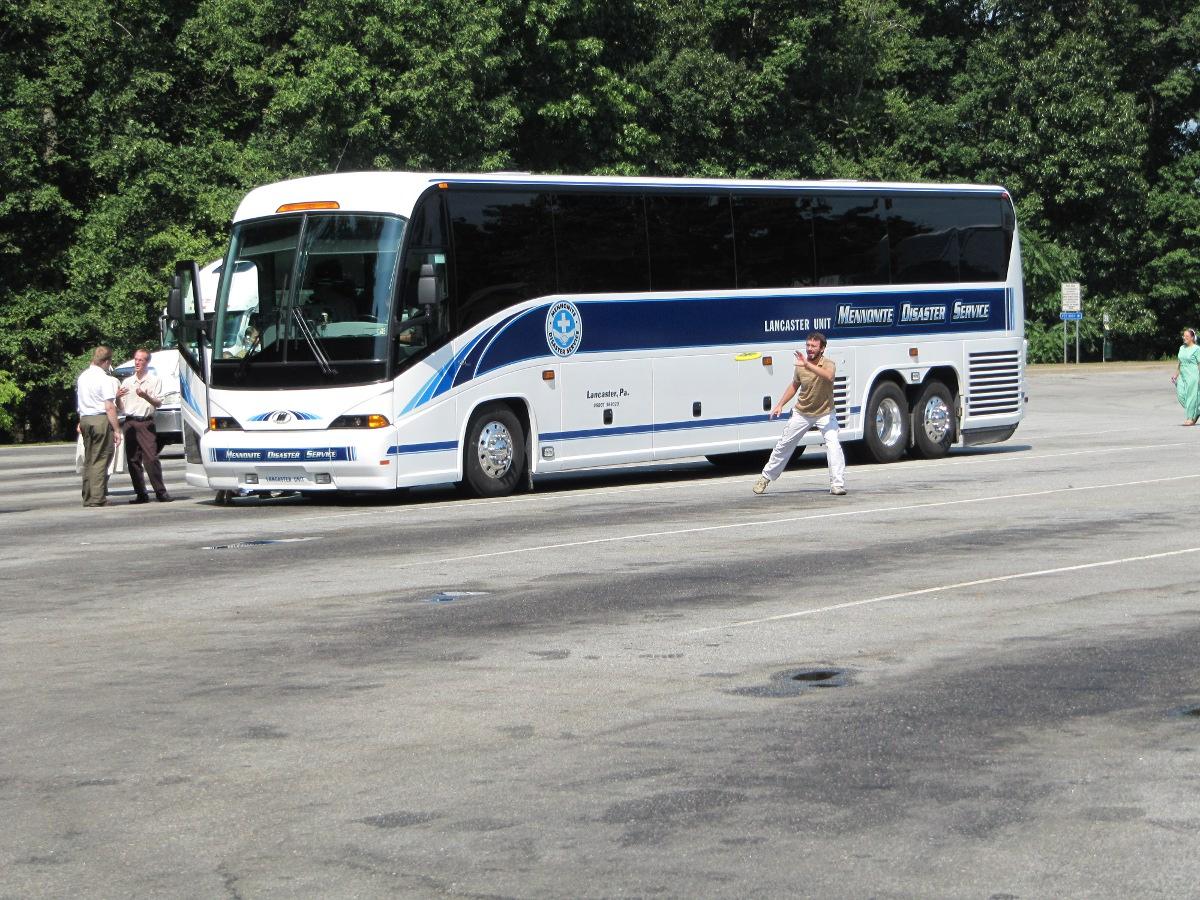 The drive from South Boston, Virginia to Dayton, Virginia was very pleasant. We again had an hour long quiet time, which was helpful in reflecting, sleeping, studying, and reading. The landscape was gorgeous – much of the drive was on smaller roads, in and around the Blue Ridge Mountains – they are splendidly beautiful.
At Dayton Mennonite, we had plenty of time to rest and work on our music. There were several hours of extra time, but it seemed to go so quickly! The program, which was jointly hosted by Calvary Mennonite Fellowship and Dayton Mennonite Church, was well attended by many folks from many areas. This is generally the hometown of several choir members, and the previous hometown of several others.
Tonight we did some experimental audio and video recording, in the hope of being able to put together some videos to post online, and extend our ministry. If that was a success, you'll be notified when they're available.