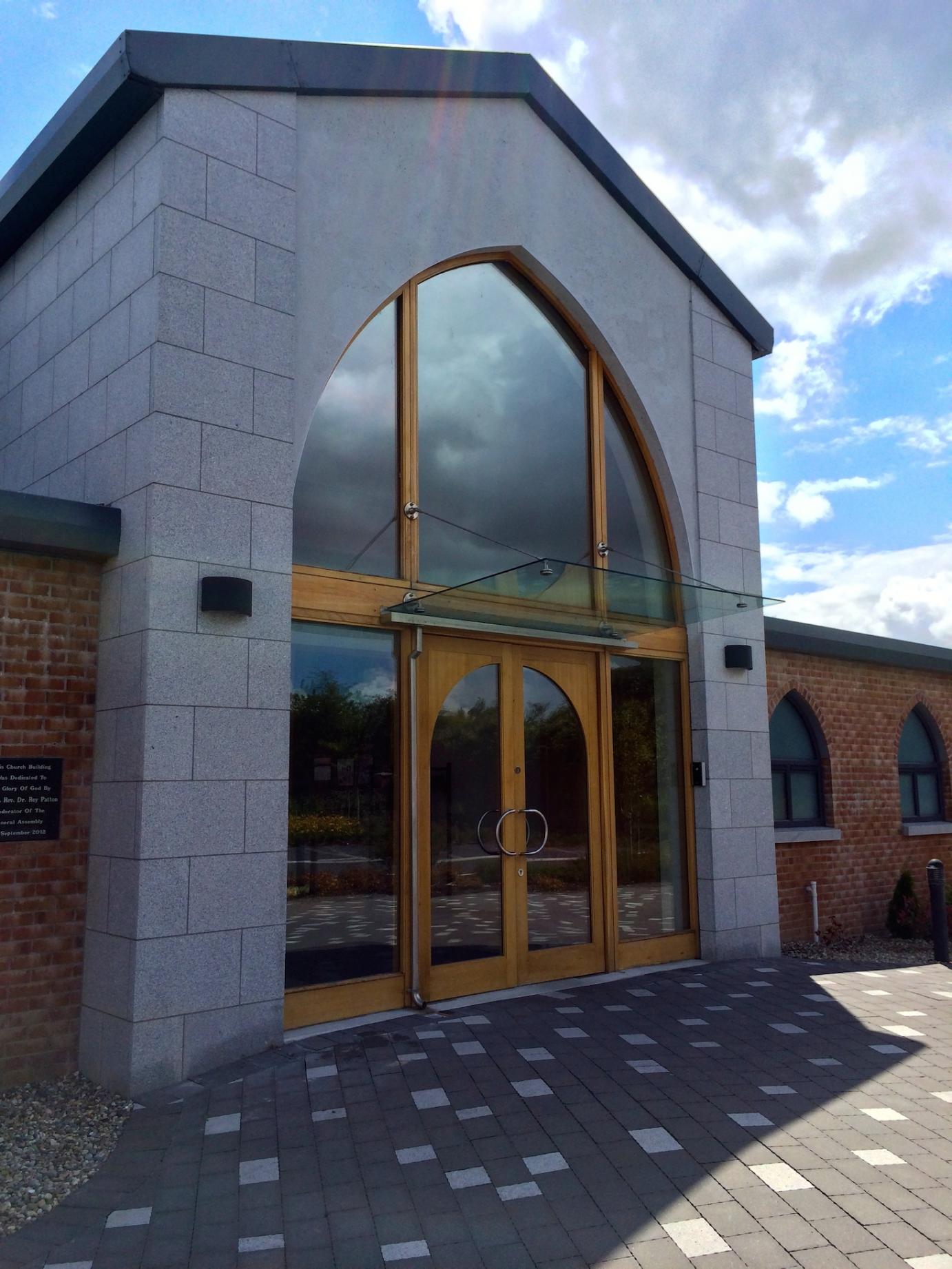 This morning we left our secluded Knockree Hostel by the Wicklow Way. The Wicklow Way is a narrow paved road, sufficient for 1 car width with passing places few and far between. We had an adventure navigating the bus around the turns slowly. We met a few vehicles, had to reverse and get off the pavement to pass. This is all a delicate driver situation when there is limited shoulder to begin with.
We sat down to cafe lunches on our own in Drogheda town. Various of the singers enjoyed the small and brilliantly colored red pub, "The Mariner". Others of the group enjoyed excellent food at the "Bia Cafe". On our walk back to the bus, the singers took a quiet moment to see the powerfully inspirational art and decoration of the St. Mary's R.C. Church. We left for our concert venue to begin our mid-tour rehearsal.
Upon arriving at the Drogheda Presbyterian Church, our directors, Wendell and Franklin, rearranged the choir for a new standing order. The sound is more mixed and the singers are hearing harmony more vertically than ever before.
We drove to Newgrange Lodge, taking a scenic route passing by the mysterious Newgrange Monument. The valley here has stunning scenery, gently rolling hills, more narrow roads, under blue and clouded skies. After checking in at the lodge, we relaxed for 45 minutes, did laundry, and prepared for the concert at the Drogheda Presbyterian Church. The Weavers had BBQ'ed hamburgers on the grill and laid out a delicious spread of condiments to build our sandwiches. The frozen Oreo cookies were the perfect touch for a cooling dessert.
Drogheda Presbyterian is a sleek modern church building with spacious accommodations and big acoustics. The congregation is a singing church and they told us they had intentionally added a few extra feet of height to help with the sound of their worship. This was the first time they had listened to a concert in their space without amplification. It was a fine evening of music-making with a full house of neighbors and congregants. They insisted on stuffing us we tea, cakes and pies afterwards. The people were generous with contributions and eagerly purchased our recorded albums. Evidently God is communicating to our audiences.
Tomorrow is a long drive to Kerry. We will need quiet time, a bit of recap discussion, a bus activity along with forbearance to endure the close quarters of the bus during the trek.
Joseph Ebersole