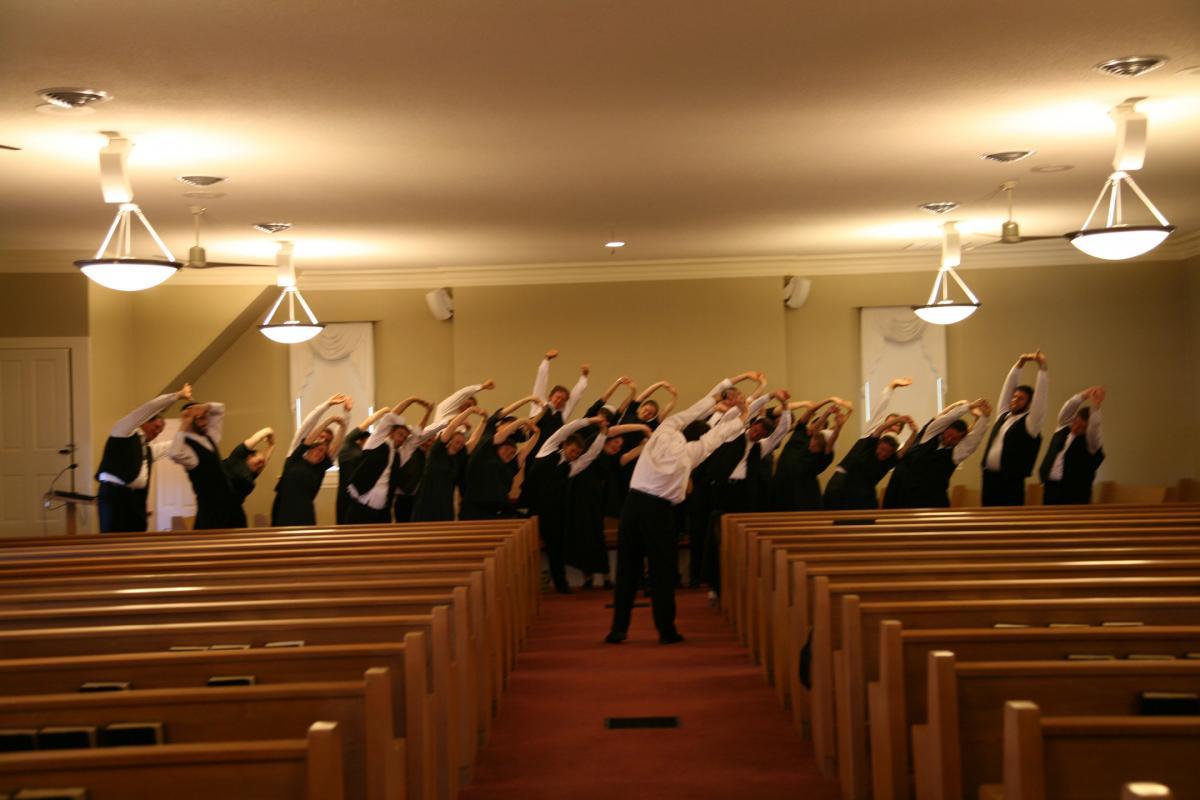 Our first program on Saturday evening at Elizabethtown Brethren in Christ Church was well received and an encouraging start to our tour despite a few spots we discovered that still need some work.
Sunday morning found us at Weavertown Amish Mennonite Church where we sang for about a half hour between Sunday School and the message on Trust. We were then served a scrumptious meal, during which we enjoyed our conversation with both locals and some visiting Muslim and Catholic students from Iraq, Saudi Arabia, Lebanon and Egypt.
Neffsville Mennonite Church is our Sunday evening concert location after which we will again return to our Lancaster lodgings.