July 17 was our official last day together as a choir. After spending the previous several days working hard on our recording project, it was time for the last performance of 2022. The day dawned warm and humid. We had the morning off to worship at a venue of our choice. At noon, the choir assembled at Park View Mennonite Church, something of a home away from home for the past 12 days. All pre-tour rehearsal and post-tour recording took place in this excellent venue. We had grown accustomed to the generous and lively acoustic space and were pleased to be delivering our last concert there.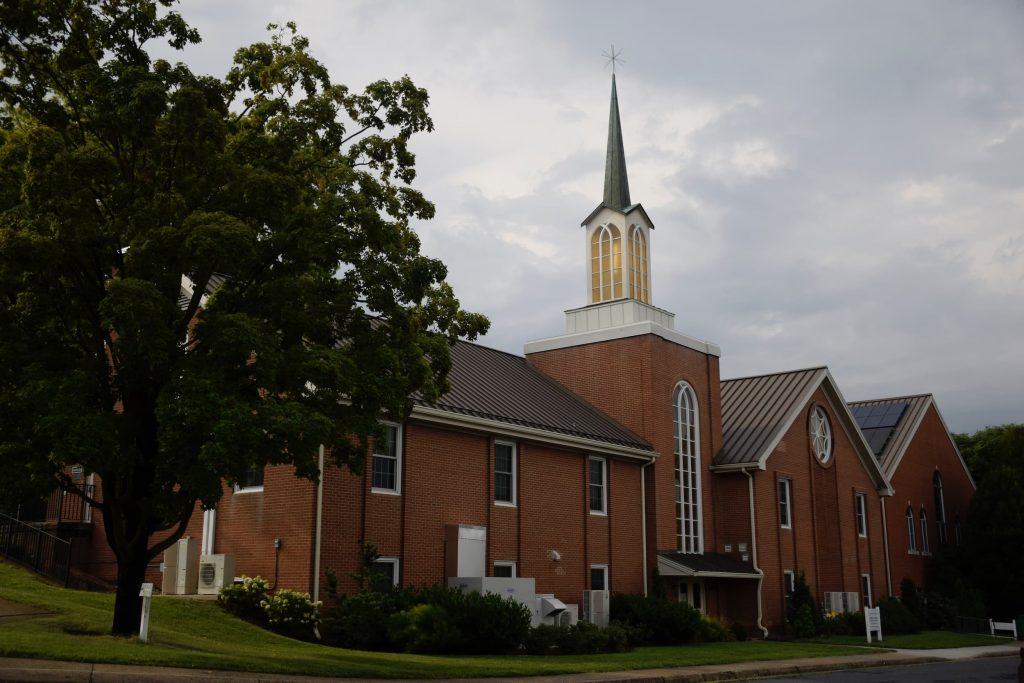 We devoured a quick lunch to provide strength for the afternoon's activities and changed into our concert garb in preparation for a photo shoot. We gathered in the sanctuary and did our best to look attractive and agreeable, as Kyler Martin, our public relations manager, and photographer/friend of the choir Jotham Yoder arranged us in various configurations. We went straight into vocal warmups after the photography session concluded. Having spent several days recording, we were feeling secure with the repertoire, but were also four days removed from our last live performance. Wendell's warm up session helped to prepare our voices and bodies, but also focus our minds on the upcoming performance. Our preparation time concluded with some appropriate devotional thoughts on the unchanging goodness of God, delivered by Ivan Godoy's smooth bass voice.
We are grateful for a large audience that filled Park View's sanctuary completely. Singing to a full room of engaged listeners is always an invigorating experience. The first several songs were supported by a pleasant ambient white noise in the form of a substantial downpour. As pleasant as it was, we were all grateful when it subsided, and the music could be more easily heard. The concert was a delightful and satisfying end to our time together. We enjoyed staying afterward and chatting with friends, family members, and strangers who had come to listen.
After the concert, the choir gathered for our traditional after party. Stephen and Rosalind Byler and Shandon and Katherine Mullet hosted us. The party featured an absolutely stunning spread of Mexican food, lively conversation, raucous laughter, coffee, and expressively-read children's stories. Tour is a wonderful but intense experience, and the after party is always a nice time to unwind and relax after our singing duties have officially ended. Those choir members who remained in the vicinity gathered for a hearty breakfast at the local Cracker Barrel on Monday morning, before saying our final goodbyes.
Thank you for your kind support, and for following along on our choral escapades. Until next year!
Jared Shetler, Tenor 2