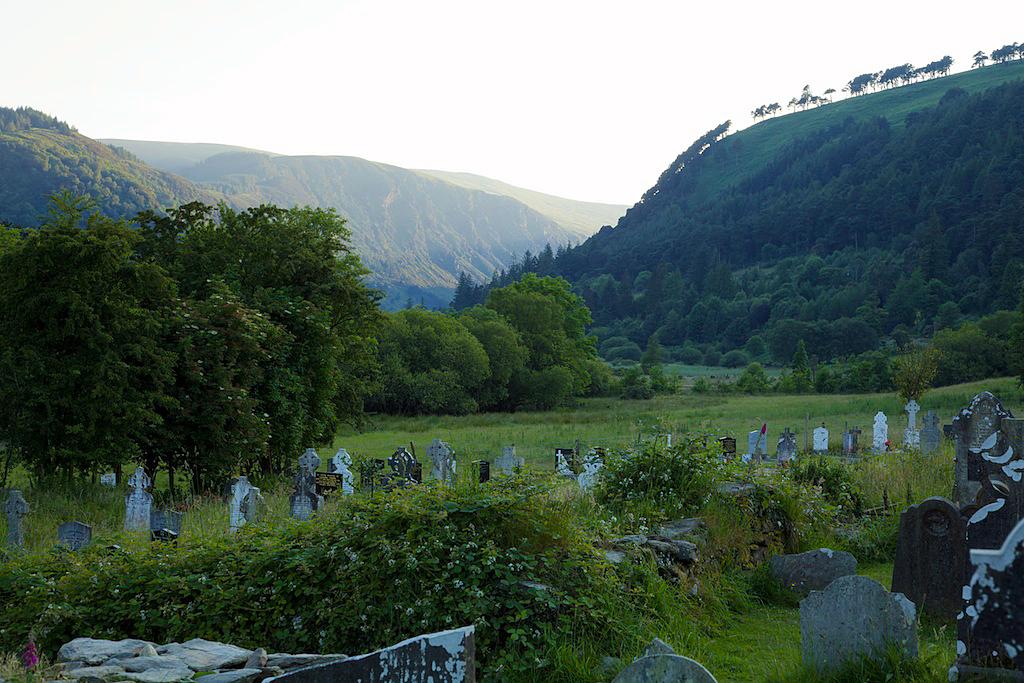 By now some of our friends and family have seen our Facebook updates and Photos posted by the choir members. We have arrived safely in Dublin at 9:30 AM July 1. The people on our flight were quite weary while disembarking the plane. After we caught our first breeze of Irish air as we walked out from the terminal we suddenly got a new energy and a sense to stay awake and try to overcome the jet lag. We walked to the bus lot and met Thomas, our skilled and cheerful bus driver. He is knowledgable about our route and is happy to answer questions as we drive. Jonathan Yoder, our hosting tour director, changed our currency to Euros and soon we were off to tour Dublin's fair city.
The choir spent time looking at the Book of Kells, and the library at Trinity College. There is an immense amount of Irish and Christian writing stored on those shelves. After the organized tour we scattered across the city to find ourselves various places to stimulate and satisfy our curiosity.
On our way to our gracious hostel in Glendalough we past through lush green hills, and wound our way (gingerly) with the big bus on the narrow roadways. Our coach is a spacious new Volvo with 55 seats. All 48 of us are enjoying the high seats as we tour the countryside.
Wednesday we slept until 9 AM to help relieve the time shift, ate a continental breakfast, and did our choir warm-ups on the lawn. After an outdoor lunch at the bistro just down the road, we walked to the Glendalough Visitor's Center to get info about the St. Kevin's Monastery, the valley, trails, and lakes. For three hours our singers walked on the various trails and climbed the hills, inhaled the clear air, taking in all the scenic landscapes, and smelling the forest scents. A few hiked to the peak of the nearby hill and caught the vista from above. Others chilled their walk-weary feet in the cooling water of the upper lake. After a dinner of chili and cornbread that was prepared by the Curt and Tresa Weaver family, we walked another 2.5 Km to St. Kevin's Catholic Church to experimentally blend a few of our concert pieces with it's 4.5 second reverb. It was an interesting aural experience.
Tomorrow we rise early and "catch the ferry" to England. Have you ever caught the ferry? what does one do on a ferry for 3 hours? …we're about find out.
Joseph Ebersole