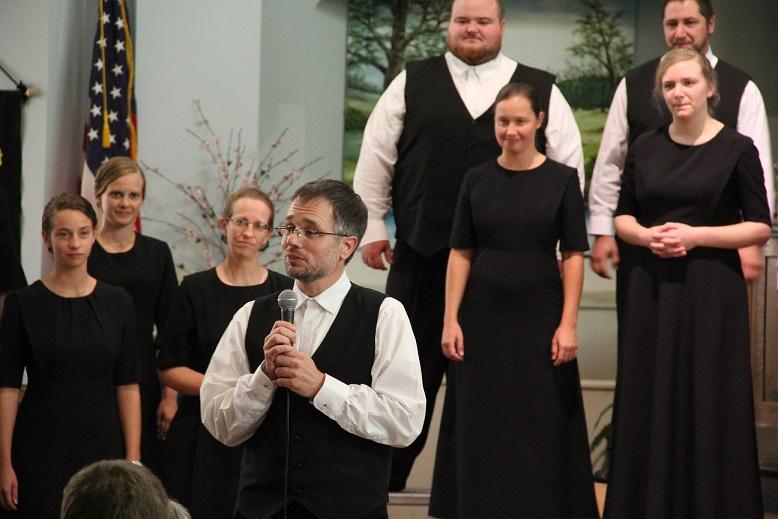 Following our most mennonitized (is that a word?) concert last evening, we spent the night with the gracious Seymour folks. A good night of rest, some good breakfast and coffee, and we were back on the bus at 8:15 and ready to hit the road to Fulton, MO.
For what it's worth, the entire bass section is wearing matching blue button-down shirts that have the "Bass Pro Shops" logo on them….. Some sort of pun from previous years that this rookie has yet to discover.
On the bus today, there was an in-depth conversation between John Strickler, Ryan Kimberlin, Lee Weaver, and myself in regards to the joys and sorrows of coffee. From roasting, to white espressos, to tasting technics!
The church we sang at in Fulton was pretty cool! The sanctuary had a dome and made the sounds pretty nice!
The Fulton Mennonites who hosted us were very gracious and gave us a wonderful lunch soon after we arrived and then a good supper in the evening.
The sanctuary was pretty full during the concert and it went great and was probably our best overall concert yet!
Micah Wadel
Tenor I