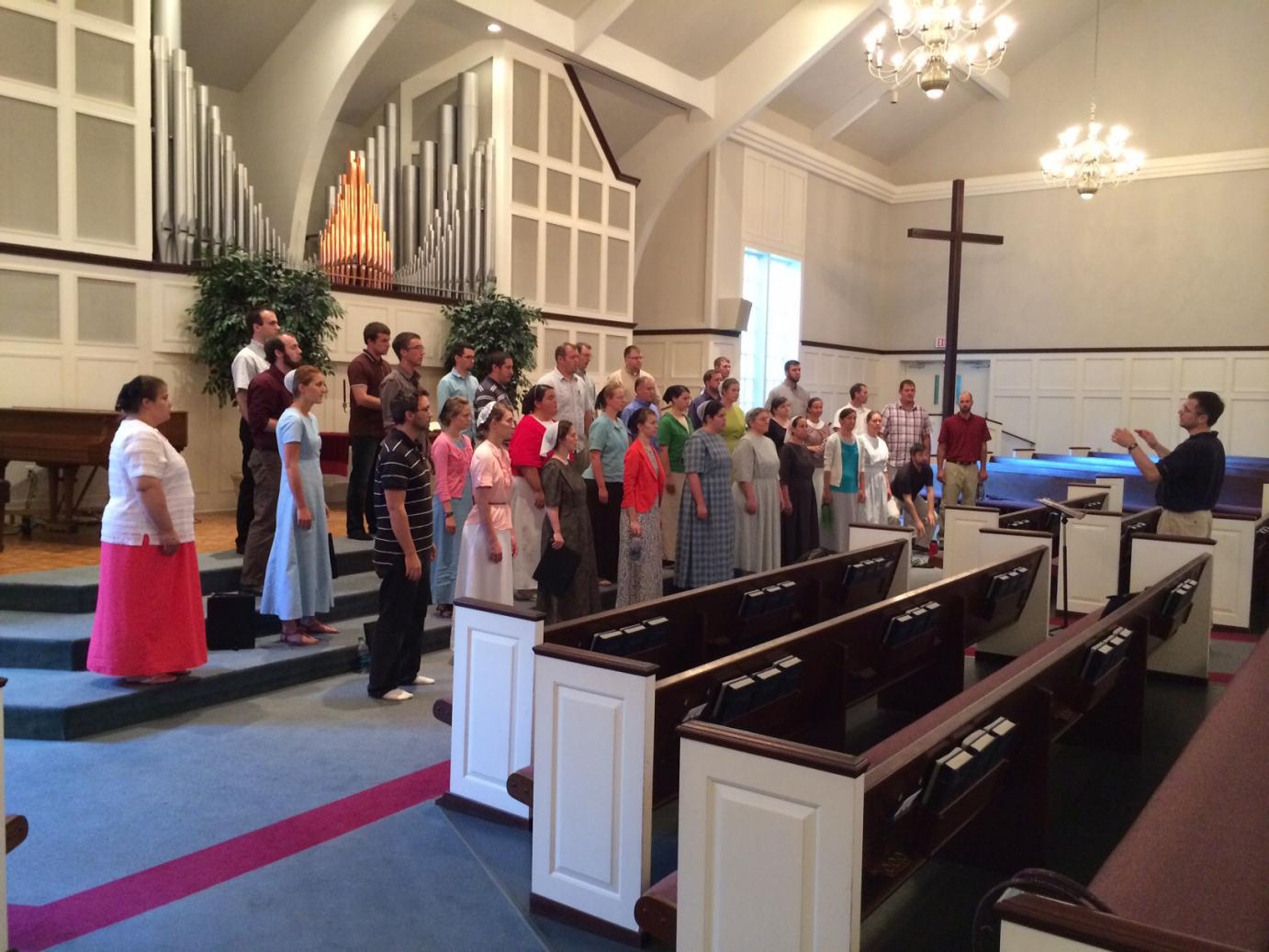 Saturday was another good day of rehearsing our pieces for the Ireland tour. At noon we had several moments of refocusing and quiet time. By 3 PM we were on the road from Lebanon to Lititz. Neffsville Mennonite Church is an acoustically live space to sing in. That changed significantly in the evening, when the pews filled up with our families and friends. It was really special to have folks come from Wisconsin, Ontario, Ohio and Virginia. It is a sacred trust to be given the time and the stage to sing for eager men, women and children, especially when they travel so far for the chance to hear the concert. Thank-you for coming and supporting the craft of live sacred chorale singing.
Technical difficulties made the live streaming fail. We regret the inconvenience of that. In the future we hope to resolve these issues.
This first concert was a strong and stirring presentation. Energy was high in the opening number. So much joy to be multiplied with the audience leaning in to hear Lyle Stutzman's new setting of Psalm 33, "Shout for Joy!" Many bridges are being built with our repertoire featuring several hymn arrangements. It seem's that Derrick Johnson's setting of "Whispering Hope" connects well through nostalgia and it's reassuring message for future reconciliation in our broken world.
With so many things to live with in this life, it is vital that a singer keeps a sense of grounding in the realities and the joy of our faith journey. For in singing of joy, peace, hope, and the struggle we begin to harmonize with God's beautiful works of grace. Please join us in our creative pilgrimage again tomorrow night at St. Luke's Episcopal Church in Lebanon PA at 7 PM.
Joseph Ebersole