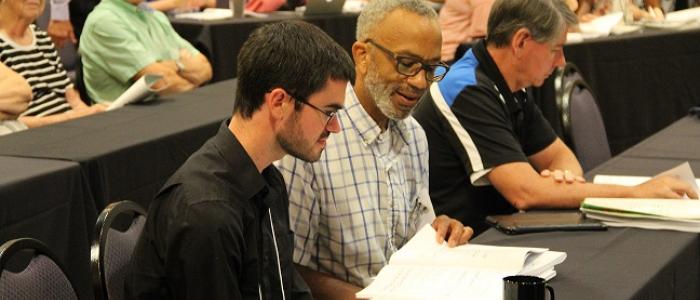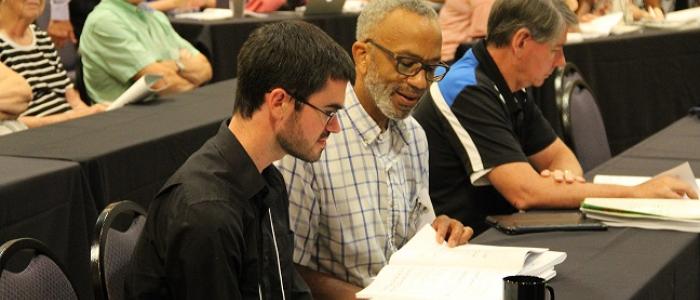 Softest, Sweetest, Warmest, Most Beautiful
Yesterday the chorale spent time at the Kansas Choral Director's Conference in Topeka. We were invited by the president to give a partial concert on Thursday night. It felt like things really came together for the concert and it was gratifying to go into Friday knowing we had given our best effort the night before. I think it was the softest, the sweetest, the warmest, the most beautiful program yet.
The accommodations were conveniently in the same building as the conference and we only had a short walk to the conference events. As an inexperienced conductor, I enjoyed the opportunity to sit under the instruction of experienced conductors. One presenter shared helpful tips gleaned from his extensive conducting career, including, "Not every choir can sing my favorite piece."
There was also time for various relaxing activities like visits to a nearby coffee shop to sample their home-made-caramel lattes and the appropriately delectable Affogato.
Dr. Blackstone had a workshop on the male voice that was well-attended by Oasis people. One could tell that he was a very experienced choral director and it was impressive to see a master at work. He stressed the importance of drama in the phrase. "[The last note of a phrase] should be the softest, the sweetest, the warmest, the most beautiful" note in the entire phrase.
We had multiple chances for reading sessions, which means sight-reading through choral music with a bunch of conductors to get an idea of what the pieces sound like to hopefully get some ideas for repertoire. It was definitely good sight-reading practice, if nothing else.
After a pizza supper and a last (quite warm…) bus ride home to Hutchinson, we settled in for a restful night with a forecast of the softest, sweetest, warmest, most beautiful call time of 11:45 AM Saturday.
John Strickler
Baritone