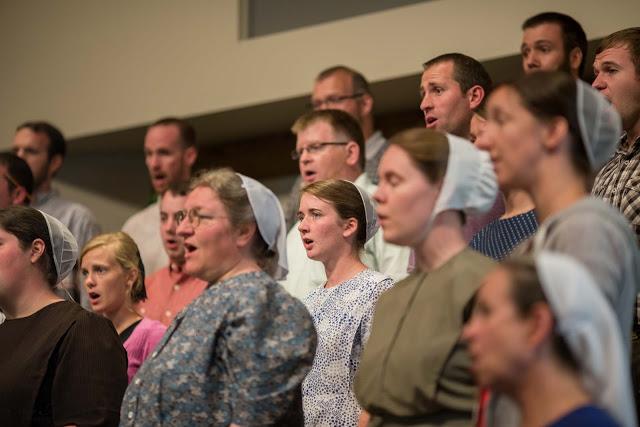 Here we are in the final hours of 2015. As we reflect back over the year we recognize the many blessings that we have been given!
In March we attended the REACH Conference where we presented a workshop on music, worship, and our mission.
March also found the 2015 choir assembling in Virginia for a weekend of rehearsal. A lot of work had already been done by the individual members in learning the music, but this was when we brought it all together. It was a fun, inspiring weekend and we made a lot of progress! The choir went their individual ways eager to continue working on and memorizing the music.
Our tour was in July and started and ended in Indiana. The first few days were spent rehearsing, bringing the texts and the tunes to life! Then we headed for Canada. We had uneventful traveling and border crossings, for the most part. Over the next week we traveled and had concerts throughout southern Ontario. So many people came together to make this tour a success! Host families welcomed us into their homes. Volunteers provided meals. People came to concerts, gave in the offerings, and prayed for us all along the way! Special thanks to each of you who were involved!
Oasis produces a recording every other year. This year we recorded the album Healing River in the gorgeous Sauder Hall of Goshen College. We released the album in September and have sold well over a thousand copies so far!
We have sold more than 3,000 albums total this year! We have considered the many applications we received and have our 2016 choir members chosen. We so appreciate your support and love!
As we look forward to 2016 we invite you to partner with us. We keep our tour costs low for choir members thanks to your donations and the churches and individuals who host us on our tours. This is very important to many of our members since we are a volunteer choir.
We also invite you to join us in prayer for a few specific needs:
1. Our director, Wendell Nisly, as he is finishing the repertoire selection for 2016.
2. The final plans for the Why Jesus? 2016 Conference we plan to be involved in in May.
3. The audiences we will reach at the Why Jesus? Conference and on our summer tour. Our desire is that they would perceive God in their lives in fresh ways.
May 2016 be filled with beauty!