Day Four of tour dawned dark and gloomy. First, the weather. Clouds glowered at us from the sky and spat contemptuous raindrops our way. And then the bad news. Our concert in Vermont on Tuesday had been cancelled due to flooding in the area. But the choir responded with fortitude and calm to both of these hurdles. In answer to challenge one, the choir gave thanks for the delicious coolness that had settled over Maine. It was a welcome reprieve from the swelter of the past few days. In answer to challenge two, the choir sat back and decided not to worry about the schedule disruption, meeting the hurdle with unflinching flexibility, exuberant maturity, and boisterous resolve (not to mention immense humility). It may have helped that we knew we were in the hands of our highly capable tour manager, Miss Hilary Martin. She is truly a force of nature.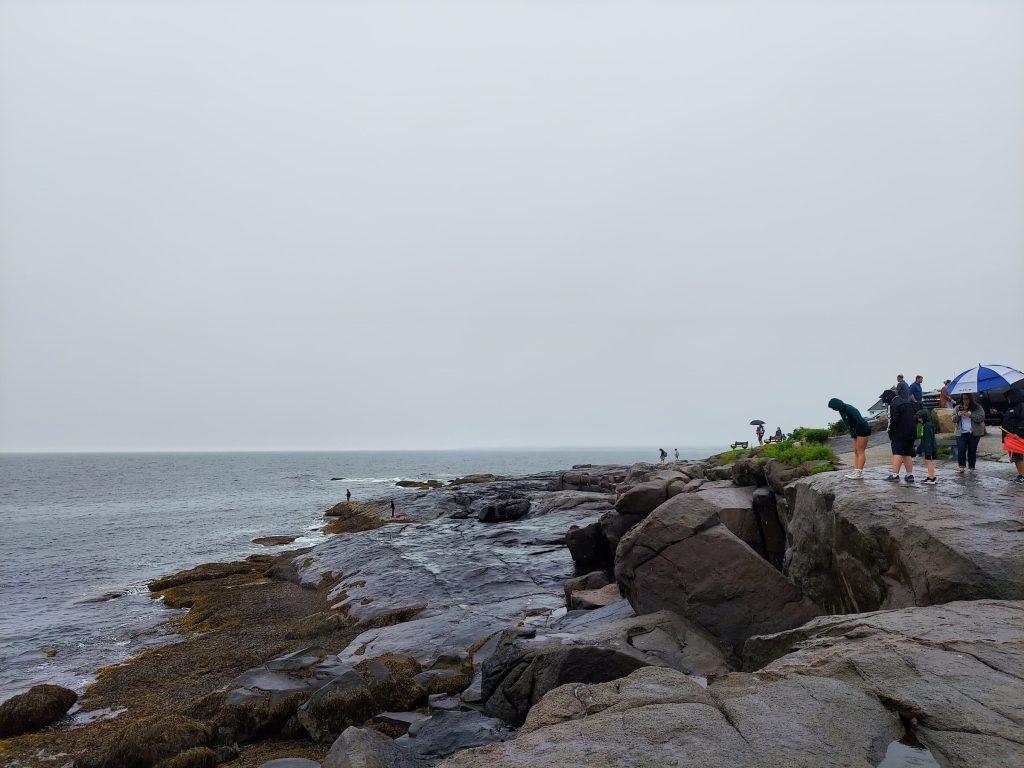 Anyway, we roared on down the road to see the sights of Maine. Why the roaring? Because this was a day off—no concert in the evening. We drove to the coast, where some of us scrambled about on the rocks and others feasted on seafood at a nearby lobster house and still others met a 92-year-old gospel singer who yelled at them from her deck to come and visit her home. I asked a number of choir members for three-word descriptions of our time at the coast. Here are some of them:
I need wipers (spoken by a choir member struggling to keep the ol' condensation off his glasses)
Magical, moody, lovely
Rocky, riveting, romantic
Dreamy, poetic, misty
Refreshing, beautiful, salty
Moist, wild, beautiful
Misty morning in Maine
After our coastal excursion, we hightailed it to the city of Manchester, New Hampshire, where we planned, as Hilary declared ominously, to "kill time," until our check-in at the La Quinta hotel (The phrase "kill time" did put some of us on edge. I mean, what might she want to kill next once she's finished time off?). To our relief, we soon learned that killing time meant eating lunch at a mall food court. Again, some three-word phrases from the choir might help describe our lunch:
Delicious, soothing, sanguine
Shmootzich, consumeristic, teriyaki
Substantial and sincere
Delicious, filling, ricey
Underwhelming, colorful, plenty
Post-check in, we disbanded and wandered around the city of Manchester. Some ended up at the Bookery, where love of books and coffee is combined into a bookstore with an attached café. Various choir members described the Bookery experience as "entertaining, relaxing, chill, restful, stimulating, ambient, humorous, orienting, jolly, focused, and caffeinated."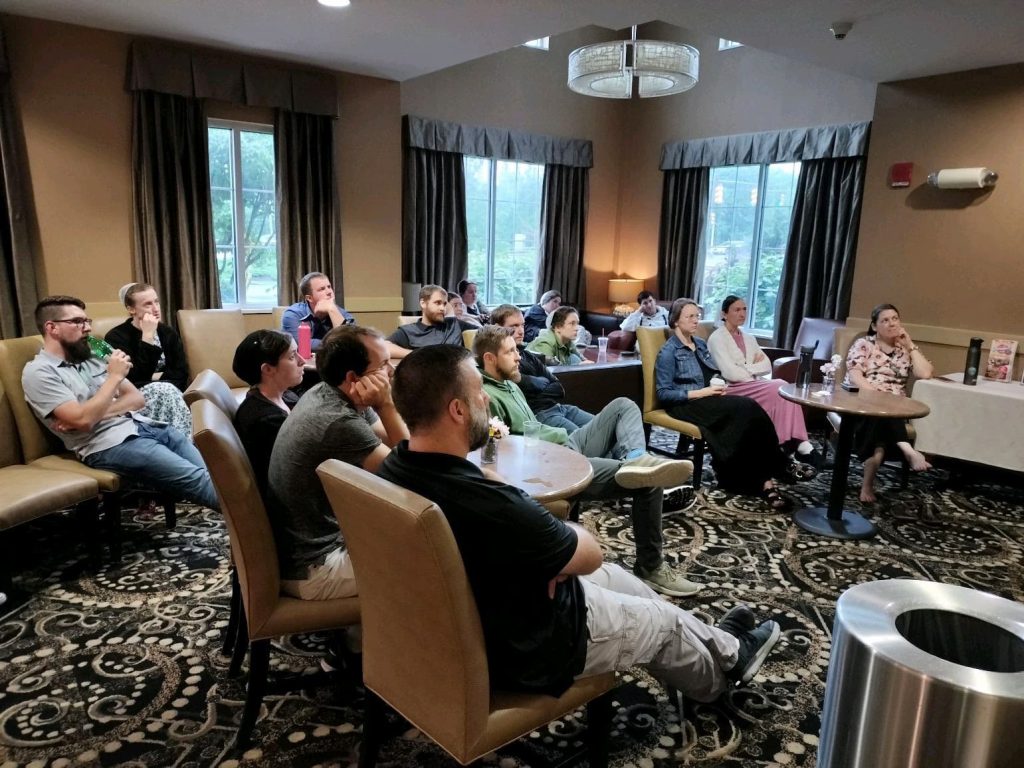 After supper, we gathered in the hotel lobby to watch Babette's Feast, a film about grace, beauty and service—ideas core to the mission of Oasis Chorale. Bedtime came, and with it, sighs of deep repose as we drifted off into dreamland.

Joseph Miller
Tenor 2

P.S. In the evening, we got the news that a new concert venue for Tuesday had been found in North Lawrence, New York. Were we surprised? Nah. We knew we were in the grasp of Hilary's capable hands.