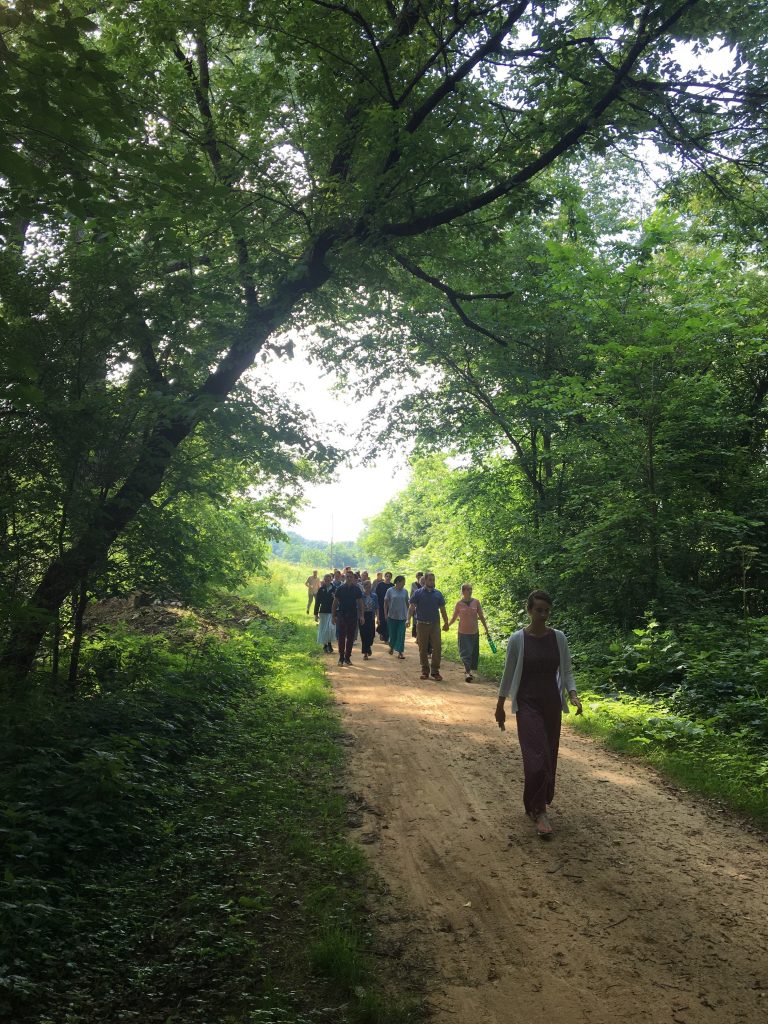 One enriching experience that Oasis Chorale enjoys every year on tour is participating in a workshop with a choral clinician. These workshops shape our choir and conductor in important ways, as we learn to hear our music with another set of ears, and take our cues, if only for a moment, from another set of hands. This year we enjoyed working with Dr. Rene Clausen, whose gentle feedback was affirming, gracious, and incredibly helpful.
Many choir members enjoyed experiencing brief moments of Clausen's conducting, especially on Clausen's composition "Prayer," which is featured in this year's repertoire.
Beyond that, he entreated us:
"Altos, you are to be like chocolate. Not Hershey's chocolate, but Dove chocolate. That was left in the microwave. And which you put in your mouth, right before you slip into hot tub."
"Billow! You must billow like a cloud on a summer's day."
"Bloom like a flower!"
"Brahms is always over the bar. So lean over the bar."
Our conductor Wendell also sought conducting feedback from Dr. Clausen, which provided insights even for choir members who conduct their own choirs in their home communities.
Our session wrapped up with Clausen telling a few stories from Concordia and reminding us (like he reminded his own choir), "If you work to be impressive, that's all you'll ever be. If you work to be expressive, that's a whole other thing."
One last entreaty from Dr. Clausen was his comment that "we are the carriers of music tradition." In this way, we were encouraged to continue sharing and performing a broad repertoire of choral literature.
We left Minnesota, heading back to Sparta, Wisconsin, at one point hopping off the bus to take a ramble through the woods to an abandoned train tunnel. It was the perfect spot to sing – surrounded by aged stone, candles, and dear friends.
Back in Sparta, the hosting congregation treated us to brisket and other delicacies, before we returned to our rooms at the monestary. Next stop: Chicago!
Esther Swartzentruber
Alto 1