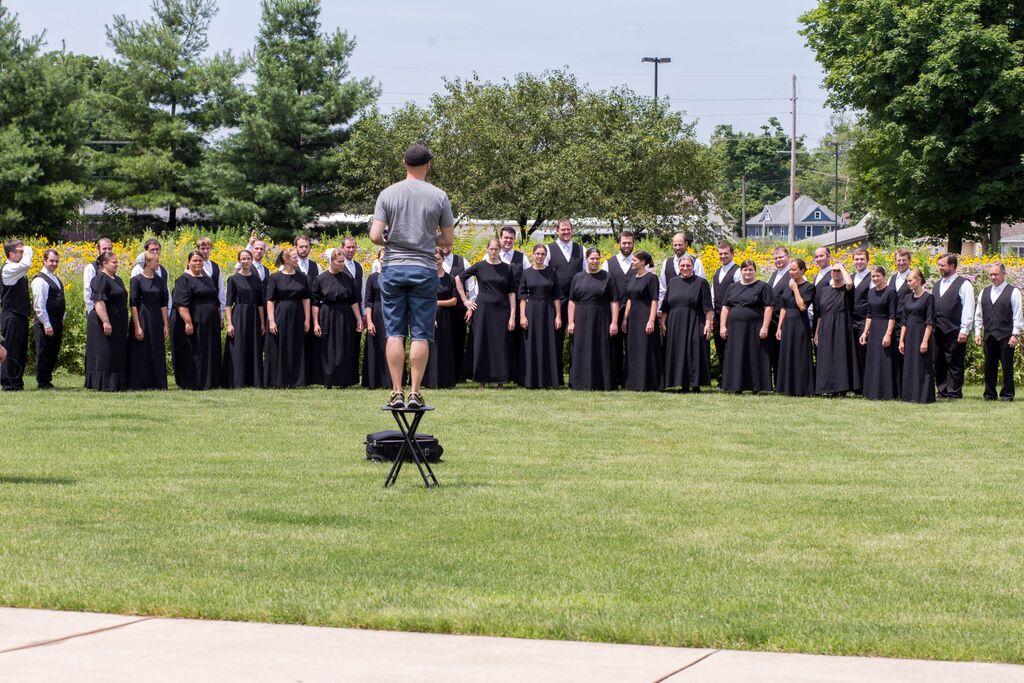 We began the day at Sauder Concert hall once again, recording a couple of songs and then taking photographs of the 2015 choir. The photographer asked for a song, so we broke into "Guide My Feet" and he happily clicked away.
Next we left Sauder for the last time, loaded into our cars and headed out for Fairhaven Amish Mennonite church. They served us a delicious meal of haystacks, and for dessert we enjoyed brownies and ice cream with homemade caramel and hot fudge.
The concert was live streamed so that many of our friends and family far away could enjoy it as well. An audience member requested an encore of "Guide My Feet", so we sang it for the third time that day, enjoying it more because it was a special request.
After the concert we visited for awhile with friends then retired for the evening back to our gracious host families from Sandy Ridge Mennonite Church.
Deana Swanson
Alto