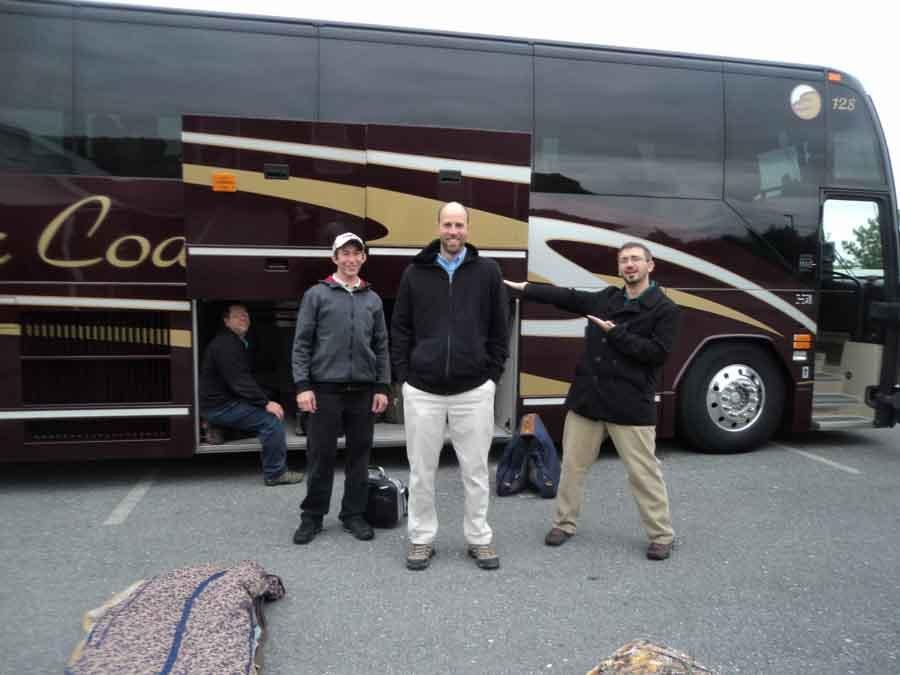 This morning Oasis arrived at New Haven Mennonite Church in Lititz once again to practice and prepare for our trip to Maine. Bass John Strickler led us in a strange airplane-like stretch which we all accomplished while standing on one leg. No injuries were sustained by any chorale members.
Ater running through the rest of our repertoire for the summer tour, we enjoyed a delicious lunch provided by the Nolt family and former OC alto Phoebe Beiler. Then we headed back to the sanctuary to put a few final touches on Wendell Glick's "Psalm 67" which will be premiered at the "Why Jesus?" conference this weekend.
In a flurry of activity after the bus arrived, risers were taken down and rolled out, uniforms and luggage were loaded, carpets were vacuumed, and good-byes were said. We were soon stuck in a traffic jam and redeemed the time by running through the congregational hymns we will be singing at the conference.
We are currently on the bus (sleeping, conversing, or practicing) on our way to Massachusetts where we will spend the night with our hosts from Pioneer Valley Mennonite Fellowship in Russell. We look forward to arriving in Maine tomorrow.
Deana Swanson
Alto