It is not often that the entire choir is still together to see the first hour of the new day, but July 14th was the exception. Thursday morning found us traversing the final leg of our tour, heading to Harrisonburg, VA. We arrived at Park View Church in Harrisonburg around 1:15 a.m. and, after unloading the bus for the final time, parted ways for our sundry sleeping spots.
Sleep was lovely after such a late night. The choir was to reconvene at Park View to start recording at 12 noon on Thursday, and the morning off was kind to most. The average rising time of the choir was approximately 9:36 a.m., with the outliers arising at 7:20 and 11:00.
We arrived at Park View and were welcomed by Brandon Mullet, Kyler Martin, and our recording engineer, Robert. Each fills a specific role in the days of recording and we are blessed to have their skills.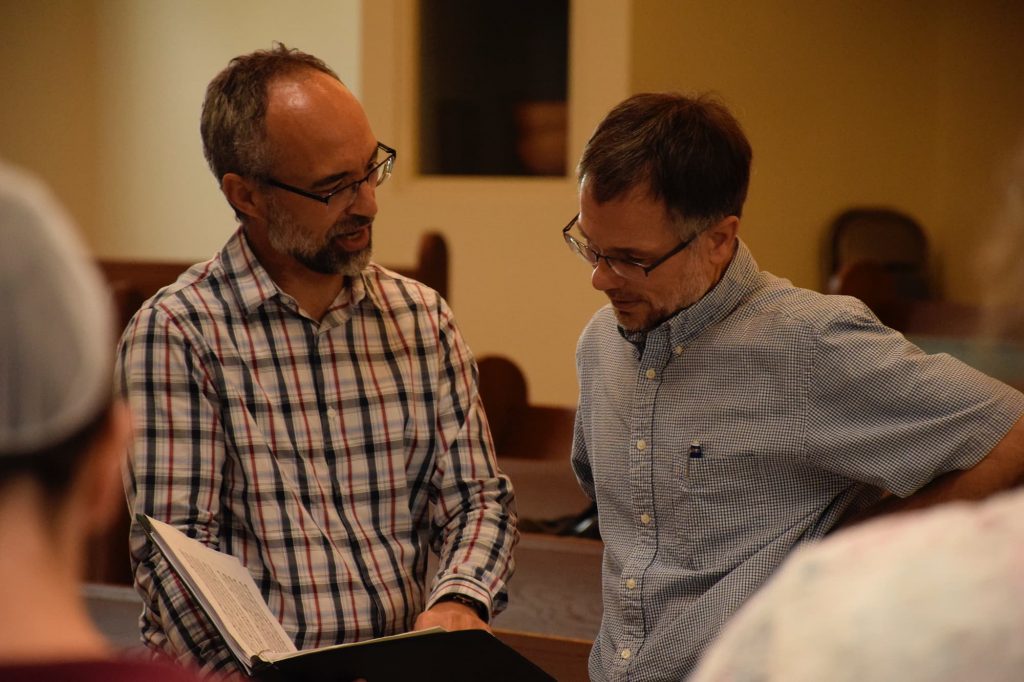 In the 5½ hours of recording between 12:30 and 6 p.m. we recorded a total of six songs, surpassing the planned schedule by one song. Throughout the day the serious side of recording was balanced by periods of laughter, the work balanced by periods of relaxation. Our tour coordinator, Hilary Martin, kindly offered to make a coffee run for the choir members who were so inclined and so, in the middle of the afternoon, we were blessed with a pick-me-up to finish out the day.
At our snack break, I posed this question to my fellow snackers, Sarah Sommers, Jeanene Nisly, and Jacob Zimmerman: "What kind of mental space do you bring to a first day of recording?" Sarah brings an open attitude, striving for her best delivery and having a good time. Jacob mentioned feeling more free in concert because mistakes are not recorded. In recording he still strives for a sense of freedom, seeking to feel the life in the music even while working for precision. Jeanene explained that there is a different kind of alertness for her in recording than in a concert, due to the lack of audience. The focus turns more internal than external and is good for accuracy, though it does tend to become more academic as well.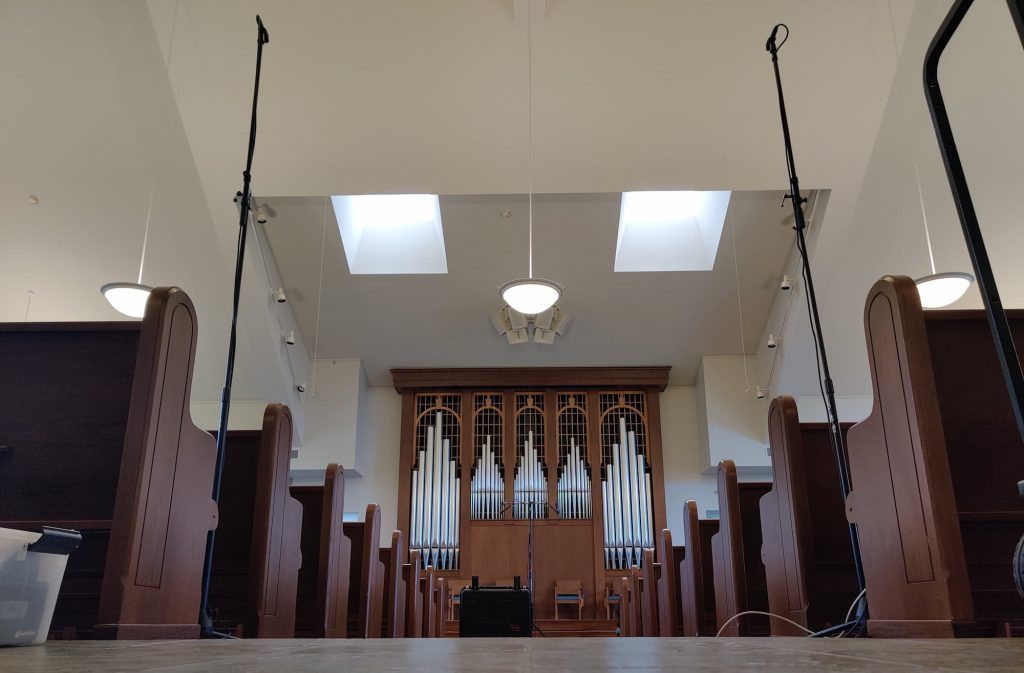 Over supper, I had the chance to discuss the day with Kristin Nolt and Dan Yutzy, our alto and bass section leaders. Both felt good about the day overall, but recognized the hard work that went into the afternoon. Dan summarized his feeling with these words, "I just want to like veg out, eat junk food for a while and not focus on too much." That's relatable content.
Another good day of good work is finished.
Drew Roth, Bass 1