Saturday was our third and final day of recording. The two previous days had gone surprisingly well. Basically, we were able to record more songs than we expected to in that time. By Saturday, we had only one more song to record, in addition to a few reruns. The outlined schedule for the day was far more relaxing than previous days had been.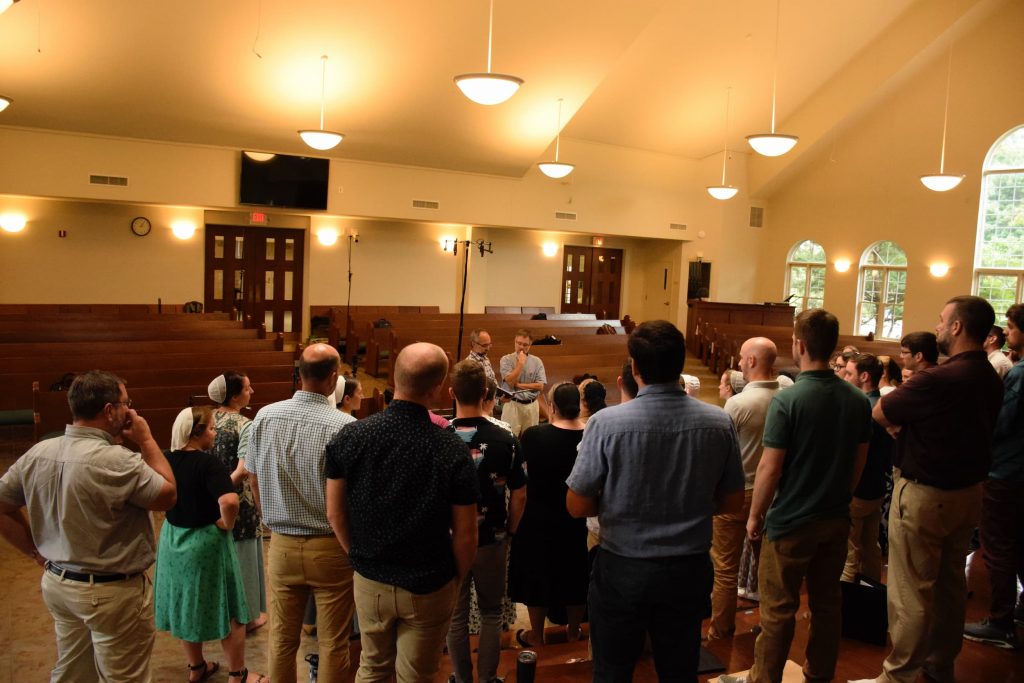 By early afternoon, we had concluded our musical activities for the day. People spent the rest of the afternoon doing a variety of things: the less ambitious among us went out for coffee, the medium ambitious played disc golf, and the stupid ambitious played a hard-core game of ultimate frisbee in sauna-like conditions.
We ate supper together back at Park View church, where we had done our recording. In the evening, most of the group did a Taize worship service, following the traditions from a unique French community. To conclude the evening, several music majors in the group shared some of the pieces that they had learned.
For Oasis Chorale,
Jacob Zimmerman, Tenor 1