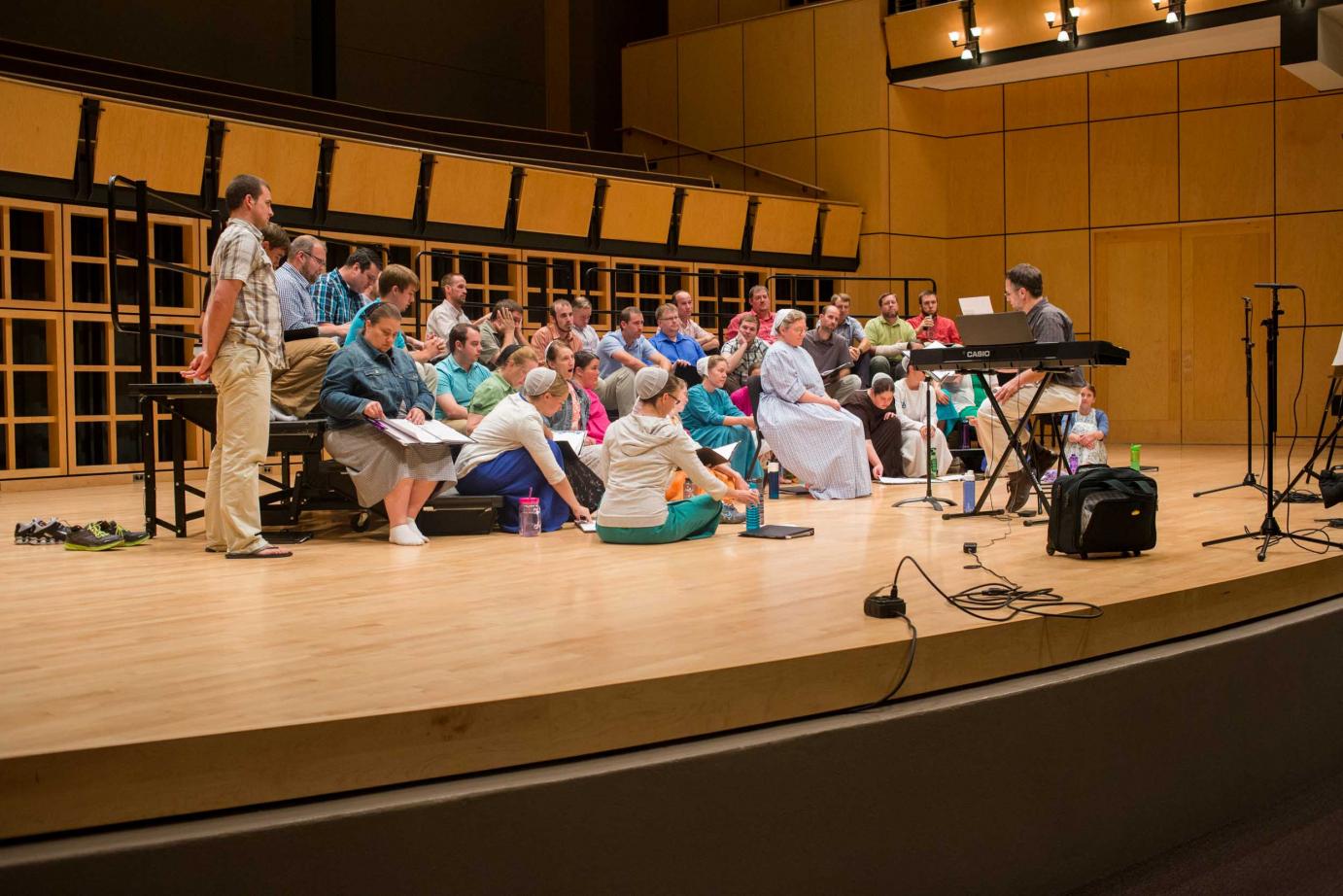 With so much media already available, why does one group among hundreds and thousands bother to record? Some of these songs are already recorded by other groups. The CD will reach a comparatively small group of people. Even in our attempts to promote music participation, we are contributing to music consumerism.
As a child, Oasis recordings, among many others, exposed me to choral music and deepened my interest in singing. And so even though the efforts seemed paltry, I recorded with Oasis Chorale to in turn influence others and help to build musical interest in community and church.
So what was recording like? Sauder Hall is a lovely space, and Wendell a superb director. But recording was a fine opportunity to rely on something deeper than surroundings and other people for energy. The differences between concert and recording quickly showed themselves. There was no smiling audience, only rows and rows of empty seats. Singing a note incorrectly in concert, while not optimal, happens quickly and disappears into the hole of live music forgivability. But nobody wants to be the one who does a wrong note and has to listen to it over and over on the recording. So not only did we record, we rehearsed. Wendell and our producer, David Seitz, did an excellent job of setting high standards for us and encouraging us simultaneously. It was so fun to fine tune and perfect things that we had never quite mastered in concert.
Being with Oasis Chorale 2015 and making this recording has been truly a privilege. May God be glorified!
Kristen Nolt
Alto