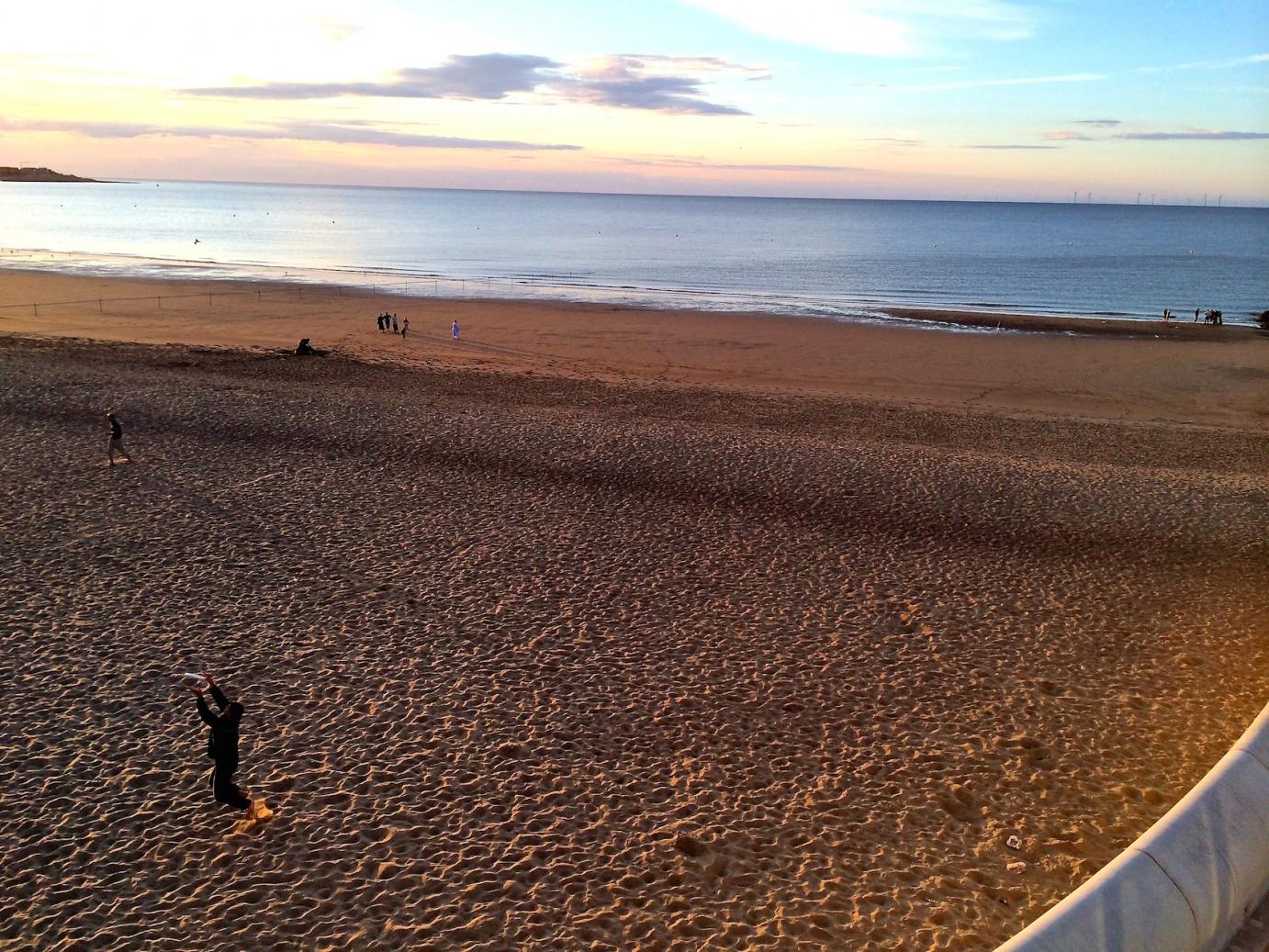 A Sunday morning spent on a bus is not to be compared to attending worship in the house of the Lord. The similarities stop somewhere soon after you consider the fact that you are assembled with others.
Our accommodations for Saturday night after the concert at Aylesbury were at Holiday Inn near Dunstable. A sleek modernized hotel with comfortable beds, clean warm showers and fresh linens.
After a full breakfast we began our travel to Sandiway Gospel Church in Northwich. After rehearsing for a short while in the small church, we had delightful refreshments from a large selection of sandwiches, custards, tea and coffee. Our choir made up 1/3 of the persons who attended the concert at 3PM. The audience was an enthusiastic and attentive crowd of retirees. A few friends from the Fellowship Church also came and enjoyed the music.
After more tea, sandwiches and fruit we changed into our travel clothes and were on our way to Wales. We intended to sit on the sand by the Colwyn bay in order to watch the sun set. Upon arrival, we discovered the beach was under construction for reshaping. However, after a bit of a walk we found a short section of sand and rocks that were open to the public. Some singers skipped stones, others enjoyed building a castle in the sand, others threw frisbee. Various large white jelly fish were found as the outgoing tide left them stranded. Curt Weaver ordered in pizza that was delivered to our space on the shore at 10 PM. Good times were had by all long into the evening.
Tonight we have an overnight trip on the ferry back to Dublin. It is not conducive to finding sanctuary and rest from the activity and noise, but we shall do our best to be bright and happy in the morning.
Joseph Ebersole