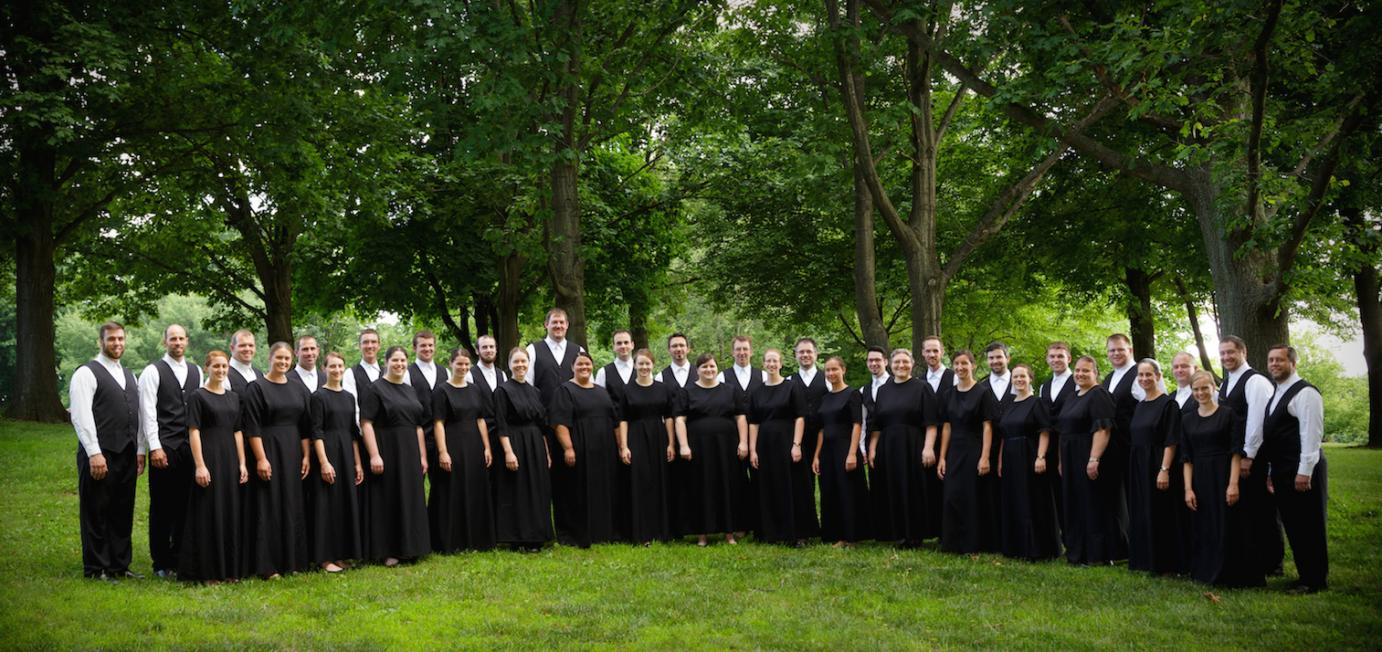 Sunday morning found us preparing for a musical worship service with the believers at East Dunmore Christian Fellowship. This is the congregation where the Jonathan and Joyce Yoder family are members. Jonathan was our tour director for all the stops in England and Ireland. Saturday before, Franklin Miller, and Rosemary Eberly conducted workshops for the children, youth and adults. The worship service called from us nearly 40 minutes hearty congregational singing with selections taken form The Mennonite Hymnal. Following that session, Wendell Nisly presented a lecture covering the mission of Oasis Chorale, challenging us to take Jesus beatitudes and kingdom commands seriously, and salt the earth through a Christo-centric use of our talents and skills. After that, the workshop students presented their prepared pieces, followed by several pieces sung by our choir.
Sunday afternoon we drove to Kilkenny Presbyterian Church. It was difficult to sing our final concert with so many mixed sensations. The audience enthusiastically received the program and offered repeated expressions of blessing and farewell. The retired Dean of Cashel came to this concert and entertained us with a story about his missing belt and meeting the Queen.
The choir drove to Dublin for the night and checked into the hotel. Most of the choir stayed up late reminiscing about the tour, sharing memorable moments and exchanging lame jokes.
Monday July 14 finds us in the Dublin airport, snaking our way through the security lines, and preparing for our flight to New York.
In all of this tour, God has been with us, keeping us healthy, showing us connection opportunities, helping us live together with grace and friendship. Our music has matured us, enriched our souls, and knitted our hearts with a strong sense of ensemble. Our audiences were the warmest we've experienced thus far, offering their thanks and support profusely. So in farewell, we give God our deepest thanks. To our friends we are grateful for your hospitality and listening ears.
Joseph Ebersole