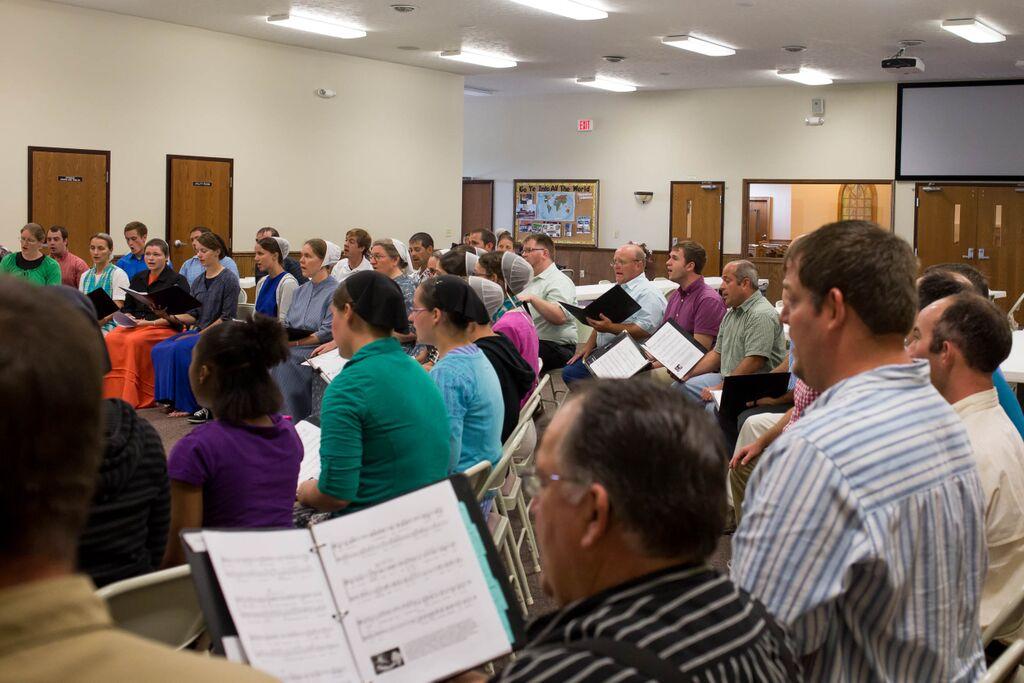 Our day began with everyone meeting at Faith Mennonite at 7a.m. to begin our trip back to Indiana. It felt really early, and seems like every morning the grogginess is deepening…a result of many late nights. Soon after departure, most of the choir began descending into sleep mode. 🙂 This lasted most of the morning till we arrived at the U.S. Border, and all needed to disembark to go through customs. We were grateful for a very fast and smooth entry. A rest stop was in high demand by this point, and so we did a quick stop. While we were there, one of the staff asked us to sing a song, so we graced them with "Where He Leads Me. " They thoroughly enjoyed it!
Life on the bus the rest of the day consisted of more sleeping, a few games, music study, reading, and many varied topics of conversation between individuals and groups. At one point Cynthia and some others were sharing snacks, and the group broke into a spontaneously obedient rendition of our thanks song that we sing for our hosts after meals. I think they've been taught well. 🙂 We stopped for lunch at a mall along the way, and enjoyed some delicious food and a little shopping for some.
We arrived back at Sandy Ridge around 4:30, and quickly cleared out the bus, and sang one last rendition of "Guide My Feet" for our beloved bus driver and his wife, after which Wendell worked on some standing arrangement things, in preparation for recording. Sandy Ridge folks then served us a very delicious supper, before we collaborated with their church choir for an evening rehearsal. They were delightful folks to sing with, and we had a great time preparing a small rep to give in their Sunday morning service. We enjoyed some dessert with them before heading for our hotel in Goshen. Everyone is looking forward to a good night of sleep before recording tomorrow.
Charlene Stoltzfoos
Soprano