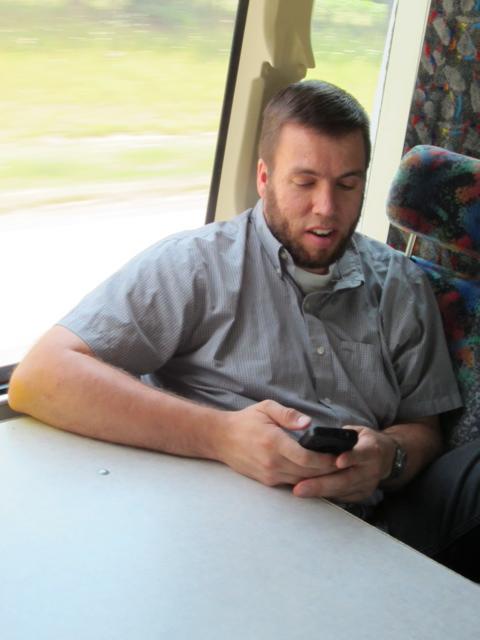 Monday was a much-needed day of vocal rest which we spent traveling from Illinois to Ohio. We arrived in a Midwestern meltdown in the town of Plain City, Ohio around 6:00 in the evening. We enjoyed pizza and some exercise in a local gym.
On Tuesday, United Bethel Mennonite Church hosted our clinic day with Dr. Jay White (a professor of voice at Kent State University and a former member of Chanticleer!) What a fantastic day! Dr. White gave us professional advice while maintaining a low-key environment, and he gave us great tips on how to improve when our sound gets "wonky." His insight will definitely be beneficial as we move into recording mode. We ended the day with a Q&A session. A special thank you to the United Bethel food committee for providing meals for us!
Our evening concert was very special after our full day rehearsal. Tomorrow? Back to Indiana!