Oasis tour bus life is a journey all of its own. Choir members enjoy engaging in various activities to occupy their time. While some members are content with an innocent book or uplifting conversation, others require the somewhat more riotous procedure of repeated bludgeoning with a giant inflatable Neanderthal club to keep them busy (not to worry; it is estimated minimal permanent brain damage was inflicted). If bus games don't sound enjoyable, there's always sleep to be caught up on, food to be eaten, and Wendell's recap of the previous day to be listened to.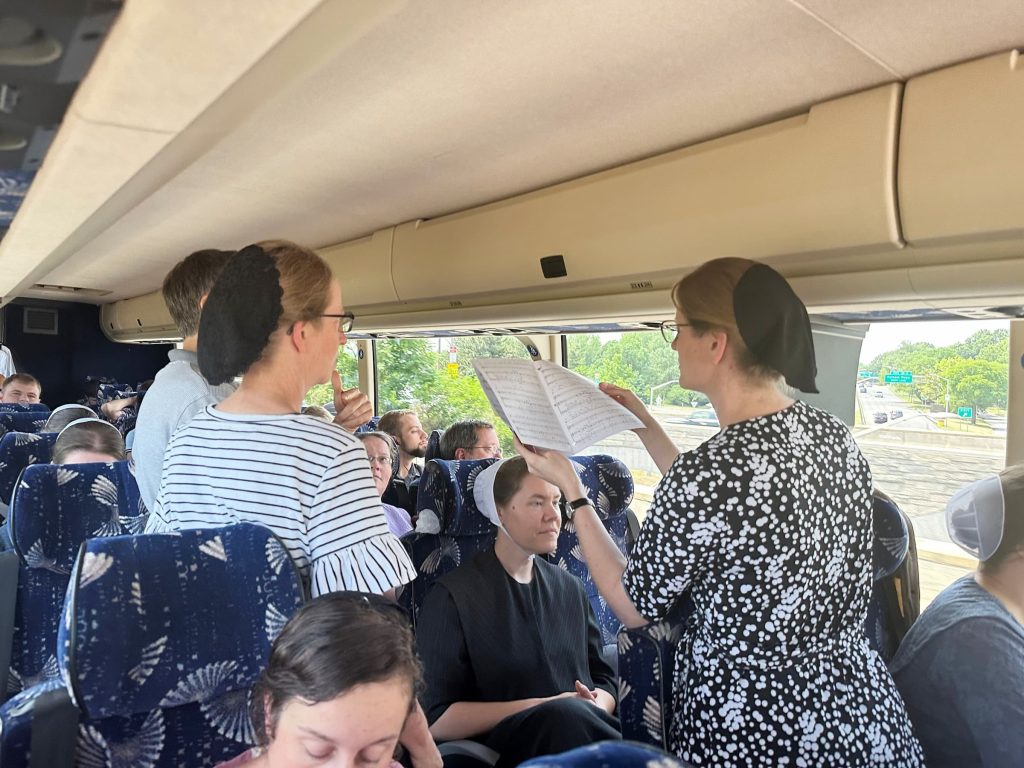 But when Thursday came around, all that came to an end. The last traveling concert was finished, and the bus was pointed back toward Lancaster County where the choir would reconvene to complete the 2023 season. Choir members expressed mixed reactions upon disembarking at Neffsville Mennonite Church, where the Lancaster section of the tour was centered. Some were relieved to be finished with cramped bus space and the endless late nights and early mornings of tour life. Others were surprised to find that it felt like tour was over, despite the three concerts and two days of recording remaining, because they would no longer be traveling. Most seemed grateful to find that evening's schedule completely empty, with no rehearsal or concert to occupy the time. This gave everyone a chance to recuperate after the days of travel.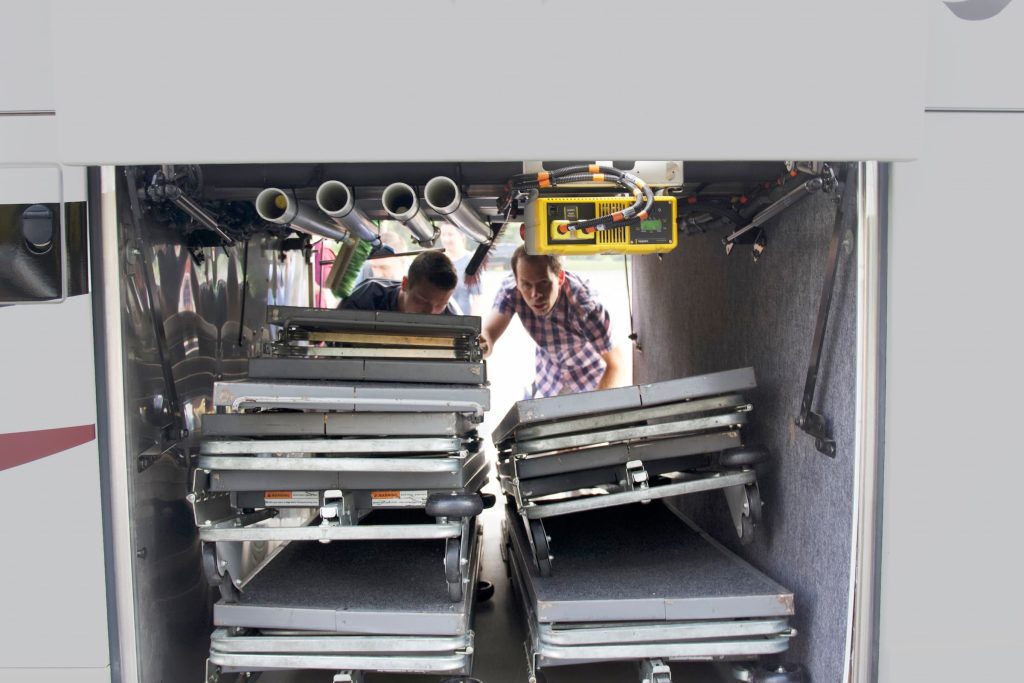 The extensive time spent in close quarters on the bus also provided an excellent opportunity to answer some of the burning demographic questions relating to Oasis Chorale. For instance, it has long been suspected that an inordinately high percentage of Oasis members were teachers (speculation as to the cause of this phenomenon remains largely unanswered, with the possible exception of tour's convenient situation within summer vacation months), but no hard data was available to back up the speculation. But now, thanks to an independent 2023 study conducted by the newly established Mullet Research Group, it is known that despite only 45% of Oasis members being currently employed as a teacher, a whopping 83% have at one point in time been employed thusly for a combined 245 years of teaching experience!
Other Oasis member statistics researched:
Average age: 32
Average number of years singing on Oasis: 6
Percentage of current or one-time music teachers: 68%
Average number of years taught: 7
Number of countries taught in: 11
Perhaps more impressive, though, than the teaching statistics are the practical teaching tips accumulated by all these teachers over their many years of experience. Sarah Sommers, an alto from Ohio, advises that "You don't know what has happened to your student before they walk into the classroom; you have to meet students where they are at." David Miller, a tenor from Virginia, believes that humor is a great way to dissipate conflict and build trust.
In the end, while the correlation between singer and teacher seems straightforward, members of Oasis are highly valued regardless of their occupations, because the goal of spreading beauty for the glory of God is the uniting factor that holds the group together.
Jeron Mullet
Tenor 2