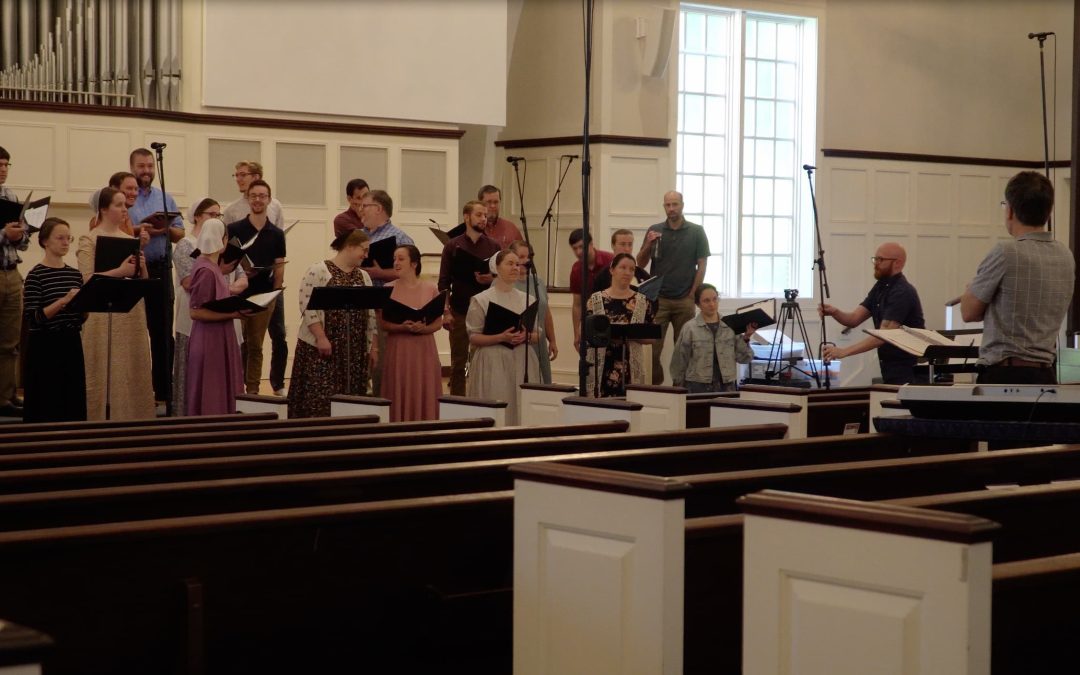 Recording Day 1
A crimson sun peeked over the windswept plain and cast furtive, fragile rays across the upturned face of the prone human. The face had the serene, contorted look of an Oasis Chorale member reliving the previous Sunday afternoon's final concert and the ensuing after-party. It was into this hangover that the day broke forth. It was another Monday.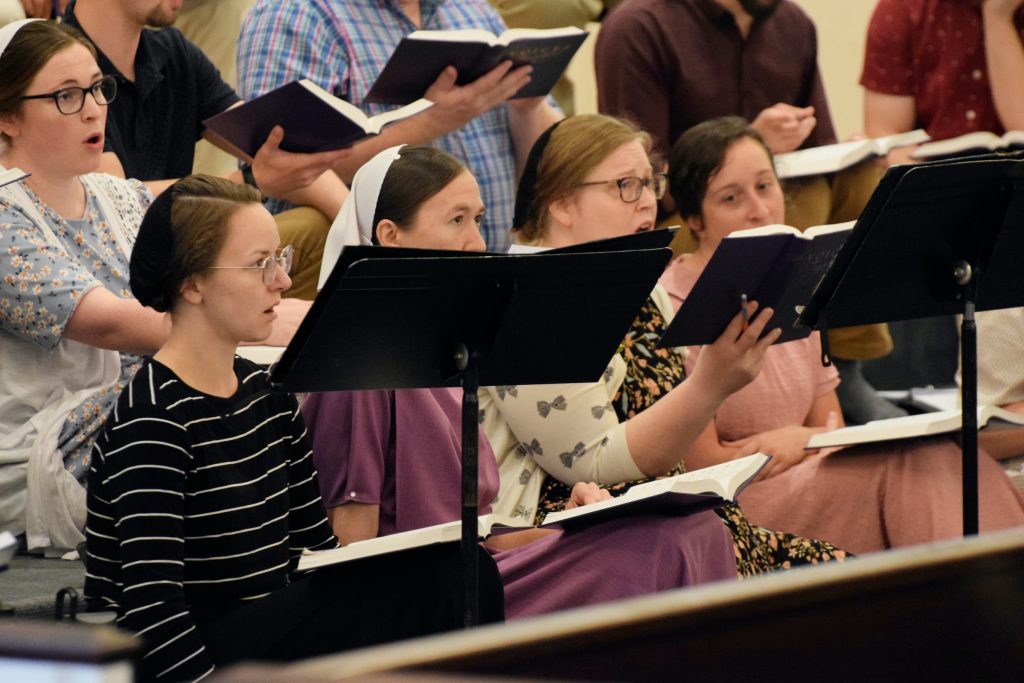 With rapidity, surprising agility, and various levels of senility, the choir congregated at Neffsville Mennonite Church at 9:30 to begin recordingour next album—a children's album. After the standard warmups and introduction to our sound engineers from Arts Laureate, we got down to business. With mics rolling continuously, the business consisted of us rehearsing pieces from our rep and then laying down several takes. Besides the planned breaks and sundry details, we followed this routine for the next 8.5 hours. Of course, listening intently to cadence points, balancing chords, polishing rhythms, and working vowels are all part of the package. We discovered new life in "For Balmy Sunshine" and basked in the simplicity and profundity of "Children of the Heavenly Father." Aaron Houston with Arts Laureate gave helpful comments and perspective on various aspects of our work.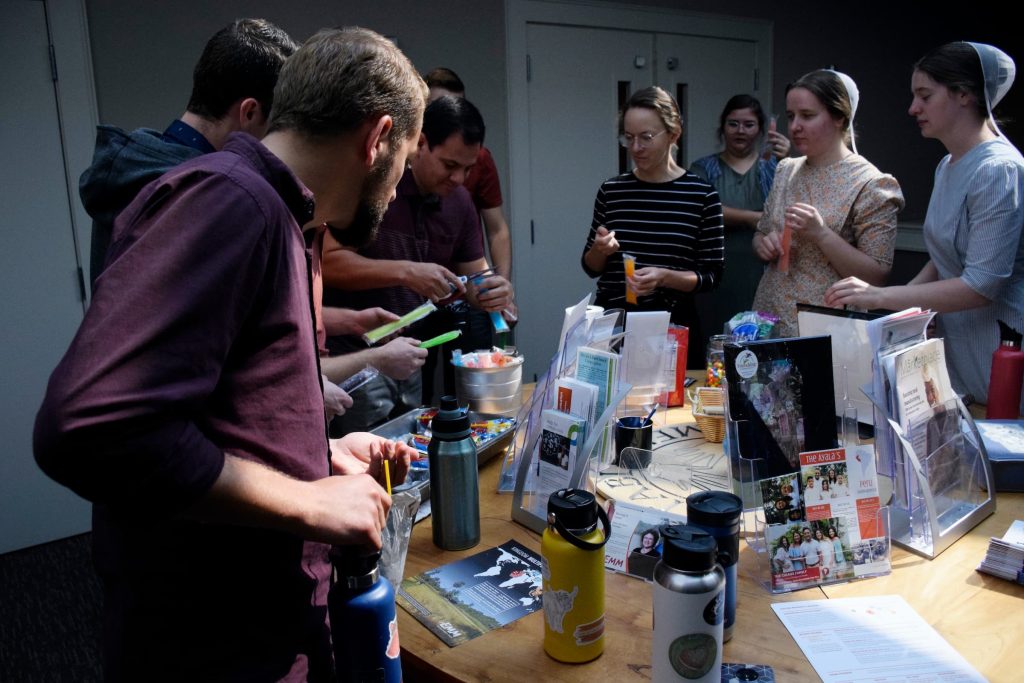 All in all, even though the day was strenuous and recording is hard work, it was a relatively great start to our recording session.
Recording Day 2
Throughout our time together, in all of the luscious musical moments, we've been reminded that all this beauty points beyond us. C. S. Lewis says it best: "For they (art and music) are not the thing itself; they are only the scent of a flower we have not found, the echo of a tune we have not heard, news from a country we have never yet visited."
David Miller
Tenor 1
P. S. We did miss the missing OC members that were otherwise occupied or sick. And we had a full-blown Sunday lunch meal for supper—roast beef, mashed potatoes, and green beans to boot.